In the midst of high threat, fast-paced operational theatres, troops or armed forces need to be able to take detection right to the frontline. The Ground Master 60 (GM60) Search-On-The-Move (SOTM) capability is a real game changer for frontline detection. 
Search while moving forward
Frontline forces face the adversary, and as such have to contend with a wide variety of threats that can quickly become overwhelming and increase stress. 
Short-range radar have the potential to alleviate some of the stress caused at the level of the Forward Line of Own Troops (FLOT). The GM60, design takes this into account and  accompanies land forces as their position evolves in the theatre of operations thanks to its SOTM capability. 
The GM60 is also very easy to handle and requires only one operator. With a tactical 'Roll On-Roll Off' radar (C130, A400M, etc) its new design can be fitted in a single 15ft unit that also contains an embedded power generator ideally suited for missions requiring high levels of autonomy (raids, large manoeuvres, isolated force protection, etc). The GM60 is operational within in 10 minutes from a cold start. 
Protect the area around your frontline troops
When operating at the frontlines, armed forces have to contend with a large panel of simultaneous threats. Fighter aircraft, helicopters, cruise missiles, Unmanned Aerial Vehicles (UAV) and Rocket, Artillery and Mortar (RAM) can all come simultaneously, in different sizes, at varying speeds, from all angles. To avoid feeling overwhelmed by the clutter, armed forces need to be able to rely on detection technologies that can detect, identify, classify and track all these threats to offer as significant a reaction time as possible. 
The GM60 offers frontline troops a complete volume coverage situational awareness at every scan (update rate of 1.5 seconds) to enable fast track initiation (80km of range, 80,000 feet of altitude and an elevation coverage of over 70°) against a wide range of flying threats. Its capacity to detect incoming RAM rounds also offers the necessary accuracy to be able to engage. Its outstanding performances are ideal for firing clearance and countering area denying.
Additionally, when  connected to a GBAD, the GM60 also protects ground forces thanks to its Very Short Range Air Defence (VSHORAD) up to SHORAD stand-alone detection capabilities.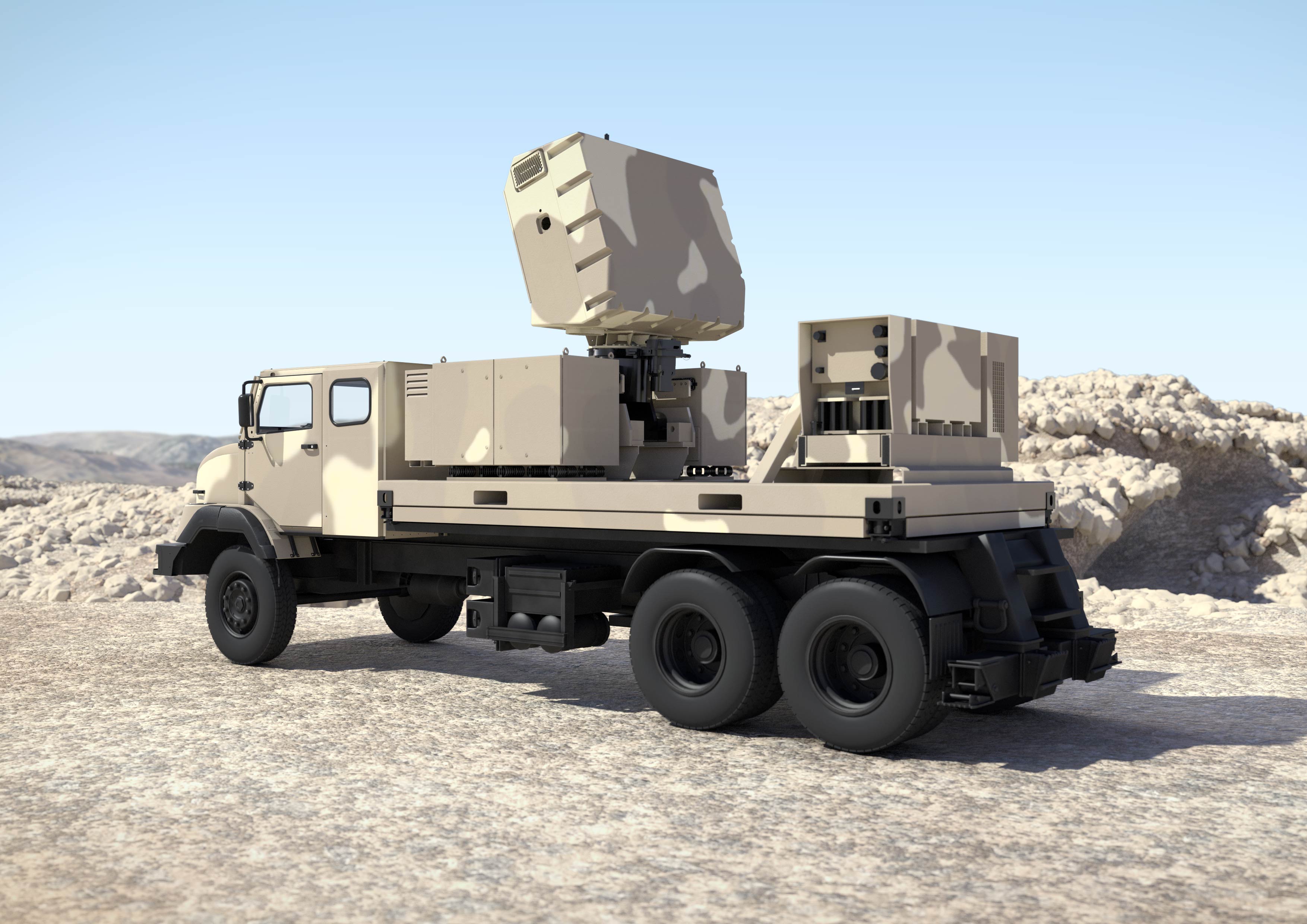 Key features
Update rate: 1,5 s 

S-Band 

Full Doppler waveforms 

Electronic Counter Counter Measures (ECCM) capabilities 

Electronic stabilization 

Digital stacked beam and beam forming 

Modular & flexible design
Did you know?
GM60 features Search On The Move (SOTM) to protect convoys from air threats
GM60 is so tactical that it is possible to drive the vehicle in the cargo compartment of a transport aircraft
GM60 can act as a gap filler when integrated into an air surveillance network