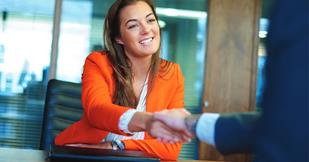 Businesses – Streamline your background check process
Streamline your employee background screening process with an in-house applicant fingerprinting system.
Convenient, no stress digital fingerprint scanning
Sending a potential candidate to a law enforcement agency for fingerprinting adds unnecessary stress to an already stressful situation.
By having your own background check capabilities, you can offer candidates a seamless and non-threatening way to join your organization. After scanning the prints and transmitting them, the background check results will be automatically returned to you.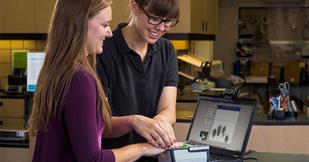 Retail Businesses – Increase foot traffic
Increase foot traffic and generate additional revenue by adding fingerprint services to your current service offering.
Many jobs now require a comprehensive background check as a requirement for employment.
Your state government likely has a contract with an applicant processing company such as Thales, to automate the capture and transmission of civilian fingerprints for background screening.
Because convenience is essential for all applicants, your state needs convenient, customer-friendly retail locations, such as yours, to participate in the state program as fingerprint capture sites.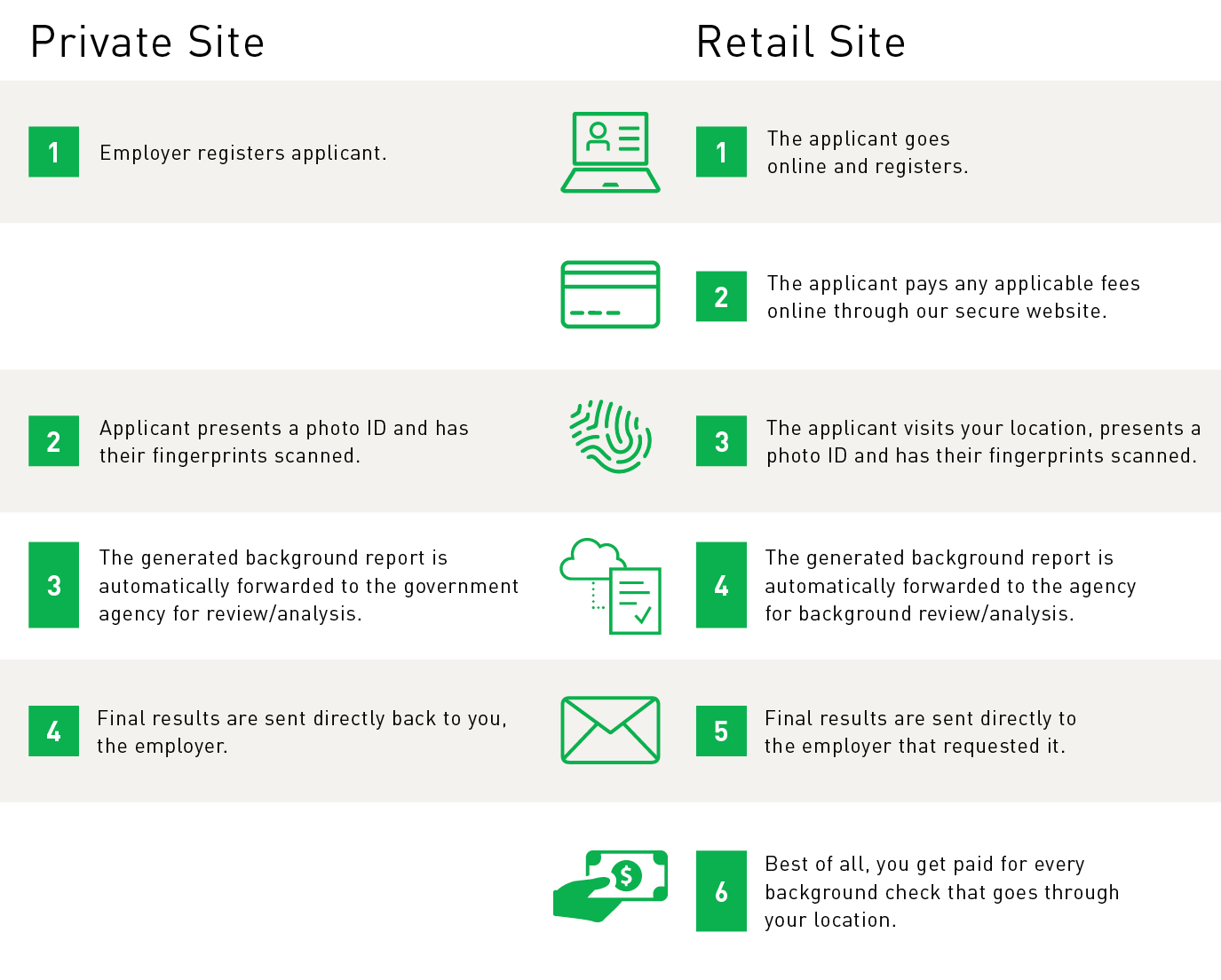 Training and Support
Fingerprinting sites will need a Thales Cogent Applicant Processing system which includes a notebook or ​desktop computer, a digital fingerprint scanning device and the latest version of our robust Applicant LiveScan software.
At the time of installation, Thales provides comprehensive system training. This training is in-depth and covers everything from basic applicant enrollment requirements to fingerprint collection techniques, as well as system administration guidelines. In addition, the Thales Cogent Help Desk is available for technical support, remote software maintenance and replacement parts, if needed.​    ​
Interested in becoming a private or retail site? Contact Us to learn more.

Thales Cogent Applicant Processing for Private Businesses
Streamline your employee background screening process with an in-house applicant fingerprinting system
Download the brochure

Thales Cogent Applicant Processing for Retail Businesses
Easily increase foot traffic and generate additional revenue by adding fingerprinting services to your current service offering
Download the brochure