​

What is ​​ID Management in automotive?
Identity management, also known as identity and access management, is the security that "enables the right individuals to access a service at the right times and for the right reasons". 
Typically, identity management within a mobility ecosystem consists of identifying, authenticating and authorizing an individual on an application to register and use a service.
Our solutions
Document verification
Service enrollment
Virtual car key empowerment
ID credential management
ID Ve​​rificatio​​n​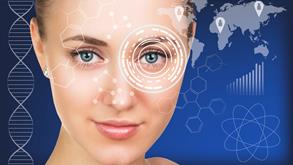 Identity or driver license document verification forms an integral part of sensitive processes like enrollment and registration, as well as in situations where certified identity is crucial - such as at car-sharing check-in or during payment transactions. 
Reliable verification is vital to combating identity fraud.
These procedures are known as KYC​ (Know Your Customer) are used by public and private sector institutions and document verification agencies to combat identity or financial fraud.
Gemalto ID Verification is a distributed software system that automatically verifies the electronic and physical security features of identity documents. 
Passports, visas, ID cards, driver's licenses, and many other identity documents can be checked against templates that are stored in a database, administered centrally and automatically synchronized into all local repositories.
More than just software, Gemalto ID Verification is a fully customizable editing platform that enables mobility service providers to manage every verification action on any identity document.
Gemalto ID Verification solution addresses the needs of services like car rental, car sharing, e-mobility, multimodal transport and more. 
Servi​ce enrollment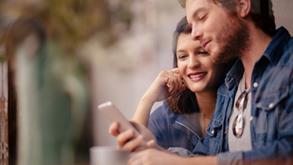 Enrollment is a first and critical step to ensure secure and reliable mobility service registration. A field-proven, robust and flexible enrollment solution is key for service success. ​
Enrollment is the moment when the primary document that proves an individual's identity, such as a passport, national identity card or driver's license is authenticated. 
There can be no room for error. 
For official documents, the use of biometrics and face-to-face live enrollment processes is essential. 
From registration appointments right through to service delivery, Gemalto can help you streamline the enrollment process - bringing greater convenience to users and guaranteeing the authentication.
The Gemalto Enrollment Solution is designed to provide:
Fast enrollment software
An easy to use interface
Biometric data capture
Flexibility
Security
Confidentiality of applicant's data during enrollment and/or transfer to central systems with secure encryption mechanisms
Prevention of unauthorized service access
The Gemalto solution has been designed to provide online or in branch enrollment depending on the service provider's business model.
Vehicle Digital Key
The digitization of the vehicle key creates a handful of new use cases such as renting or sharing a vehicle without the need to collect a physical key, handing over your car to friends while you travel or enabling the delivery of your groceries to the trunk of your car while it is parked at your office. 
With its unique technology, Gemalto empowers the vehicle digital key​ use cases by securing its creation, storage, and transmission.​