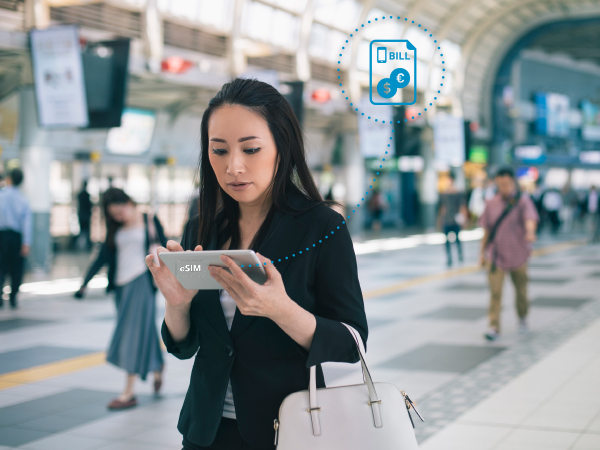 The arrival of the eSIM has already created new connectivity ecosystems, especially in the consumer segment. New eSIM-ready devices regularly come on to the market (such as wearables, tablets, laptops and smartphones) pushed by OEM devices. Hence the most recent survey from ABI Research published in May 2018 shows that overall eSIM shipments for the consumer market will reach more than 357 million units in 2022. 
Consequently, mobile operators will have to fully transform their mobile connectivity lifecycle management policy to fully enjoy eSIM benefits. 
Digital eSIM Manager allows mobile operators to create a smooth digital user experience for eSIM-ready consumer devices by combining Thales' eSIM subscription management solution with Amdocs's BSS-orchestration expertise.
4 barriers hindering the massive adoption of consumer eSIM
Complex device & customer onboarding 
Thanks to the universal nature of the eSIM, more and more new kinds of eSIM-capable consumer electronic products from new OEM players continuously come on the market: smart glasses, cameras, personal healthcare devices, sports and fitness trackers, headphones and hearable devices, smart clothing, connected toys, portable speakers, gaming consoles… The challenge for operators stands in quickly and seamlessly onboarding this diversity of devices in order to ensure a full integration and compatibility with their device certification, BSS set-up and provisioning processes (e.g. eligibility device check before the eSIM profile download). In addition, compliancy with new regulations about people and ID document verification can be also requested.
​ Multiple purchase channels       
Telecom operators have engaged a race to eSIM omnichannelization to offer as many sales touch points as possible to their mobile subscribers, by leveraging their own sales channels (in-store, web portal…) and/or OEM device digital portal. Of course it has to work for all types of devices, whatever the device OS and including vanilla open market devices (i.e. sold independently from a mobile subscription). Operators must ensure that their consumer users can enjoy a similar digital experience across all interfaces, independently from device platform differences. 
Cumbersome subscription activation 
​​​

The eSIM activation process is still in its infancy. Integrating the different steps (e.g. subscription addition to BSS, device pairing, QR code scanning, secure eSIM profile download) with their existing BSS system can be longer and more painful than expected. Different modes of consumer eSIM device activation co-exist (e.g. eSIM activation thanks to QR code e-voucher, GSMA's Root Discovery Service, carrier app...), and need to be addressed. 

Limited customer lifecycle management 
So far operators' back-ends don't monitor eSIM-related events (poor –or even none– integration with Customer Service Record and support teams). Consequently operators poorly support routine activities (such as subscription upgrade, swap, lost phone…). Additionally no proactive support to these customer is possible. Overall it ends up with limited support capabilities from both user and call center operators points of views.
Streamlining the digital user experience of eSIM-ready devices
Digital eSIM Manager allows operators to provide a best-in-class digital experience to their eSIM-ready device users, through a smoother activation, easier device onboarding and replacement, and customer monitoring support.
This solution relies on the integrated combination of Thales' eSIM remote subscription management and Amdocs's eSIM Orchestrator solutions. As a single point of integration, it aims at interfacing with the operator's back end and front end systems:
Mobile operator's IT (ordering, customer care, Point of Sales, billing, Network Operations Center, Provisioning, and inventory). 
eSIM vendors. 
User touch points (mobile operators' web and mobile app interfaces / device interfaces). It fully supports all GSMA specifications for remote SIM provisioning in consumer market and SIM alliance specifications.
It fully supports all GSMA specifications for remote SIM provisioning for the consumer market and SIM Alliance specifications.
Benefits for mobile operators 
Simplify, even remove the complexity of integrating the Subscription Management system to the billing system. 
Automate and digitalize the entire service delivery process. 
Can apply to existing operators' consumer eSIM-ready device launches, such as wearable devices. 
Provide assurance of full compliance with any new GSMA's eSIM specification evolutions to come (as fully managed and implemented on time by this abstraction layer, i.e. eSIM orchestrator). 
Benefits for end-users 
A best-in-class and 'touchless' user experience thanks to: 
The end-to-end monitoring of all operations related to the eSIM, individually or part of a fleet (e.g. eSIM download error handling), 
Easy multi-device life cycle use case management (including device change/swap, repair, multiple connected objects per end-user…), 
A fully digitalized eSIM download (i.e. without going through any plastic or any shop).
Thales partners with Amdocs's eSIM orchestration solution
​ ​​
"With the acceleration of the digitalization of the consumer mobile journey, the integration of Thales' On-Demand Connectivity subscription management platform and the Amdocs eSIM Orchestrator will enable mobile operators to embrace eSIM opportunities for consumer devices," said Frédéric Vasnier, Executive Vice President Mobile Services and IoT for Gemalto.
"In particular it has been designed to provide a best-in-class digital customer experience through smoother activation, and easier device onboarding and replacement. Enabling MNOs to provide consumers with a fast and simple way to complete network registration of their latest IoT device is critical to delivering a next-generation digital experience. The joint Amdocs and Thales solution features a state-of-the-art, highly scalable and flexible cloud-based platform that supports current and future standards so that MNOs can enjoy the evolution with minimum risk," said Yuval Mayron, general manager of the Amdocs IoT Division.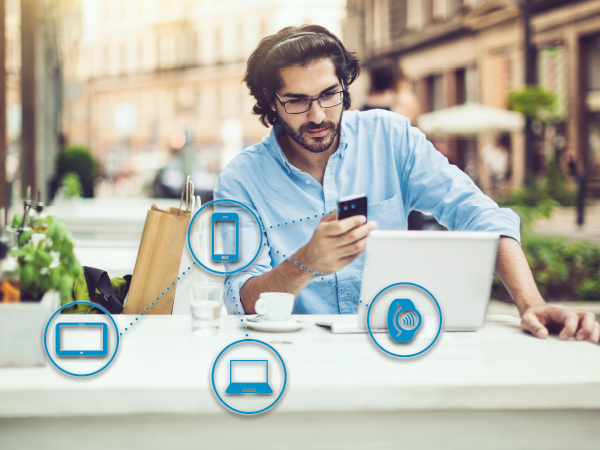 Subscription Management Discovery Service
It enhances the eSIM connectivity activation for consumer devices. It simplifies the customer experience of connecting an open market consumer device to the mobile network with the offer of their choice.
​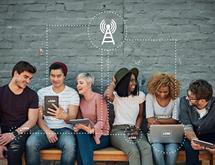 4 ways to activate eSIM-capable consumer IoT Devices
i. QR code / ii. By-default SM-DP+ address / iii. Root Discovery Service / iv. Initial connectivity.