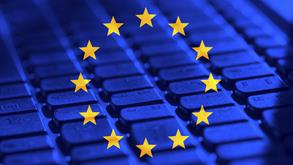 Thales' Mobile ID solution is used to enable the first pilot of cross-border digital authentication,  compliant with the European Union's eIDAS Regulation*.
Based on the GSMA Mobile Connect service, the pilot demonstrates how subscribers in Finland and Spain can access eGov services of both their homeland and destination, using their universal digital identity.
It removes any need for new and unfamiliar registration and authentication processes.
The GSMA's Global Mobile Connect initiative provides subscribers with a seamless and convenient online experience using a unique identity for log-in and authentication to all participating online services.
For added security, the mobile phone is used as a second-factor authentication to enter a unique PIN.
The result?
It is ideally suited to the requirements of the EU's eIDAS Regulation for trusted cross-border digital identity interoperability.
This pilot utilizes Thales' end-to-end Mobile ID solution, including the validation service, a SIM-based strong authenticator, and a hub to facilitate backend services.
More information about the EU cross-border digital authentication (December 2015)
* The Regulation (EU) N°910/2014 on electronic identification and trust services for electronic transactions in the internal market (eIDAS Regulation) adopted by the co-legislators on 23 July 2014 is a milestone to provide a predictable regulatory environment to enable secure and seamless electronic interactions between businesses, citizens and public authorities.