TRANSCITY™ Fleet for real time vehicle control in the city
Our solution to optimize day-to-day operation of public transport vehicles and provide real-time traveller information.
Providing tranport offer as per scheluded and a high Quality Of Service for travelers is quite an everyday  challenge that need to overcome traffic and vehicle hazards.
To face all these situations, a fleet management solution helps smoothing day-to-day operation and ensure ultimate Quality of service, and accurate information to the travellers on a timely manner.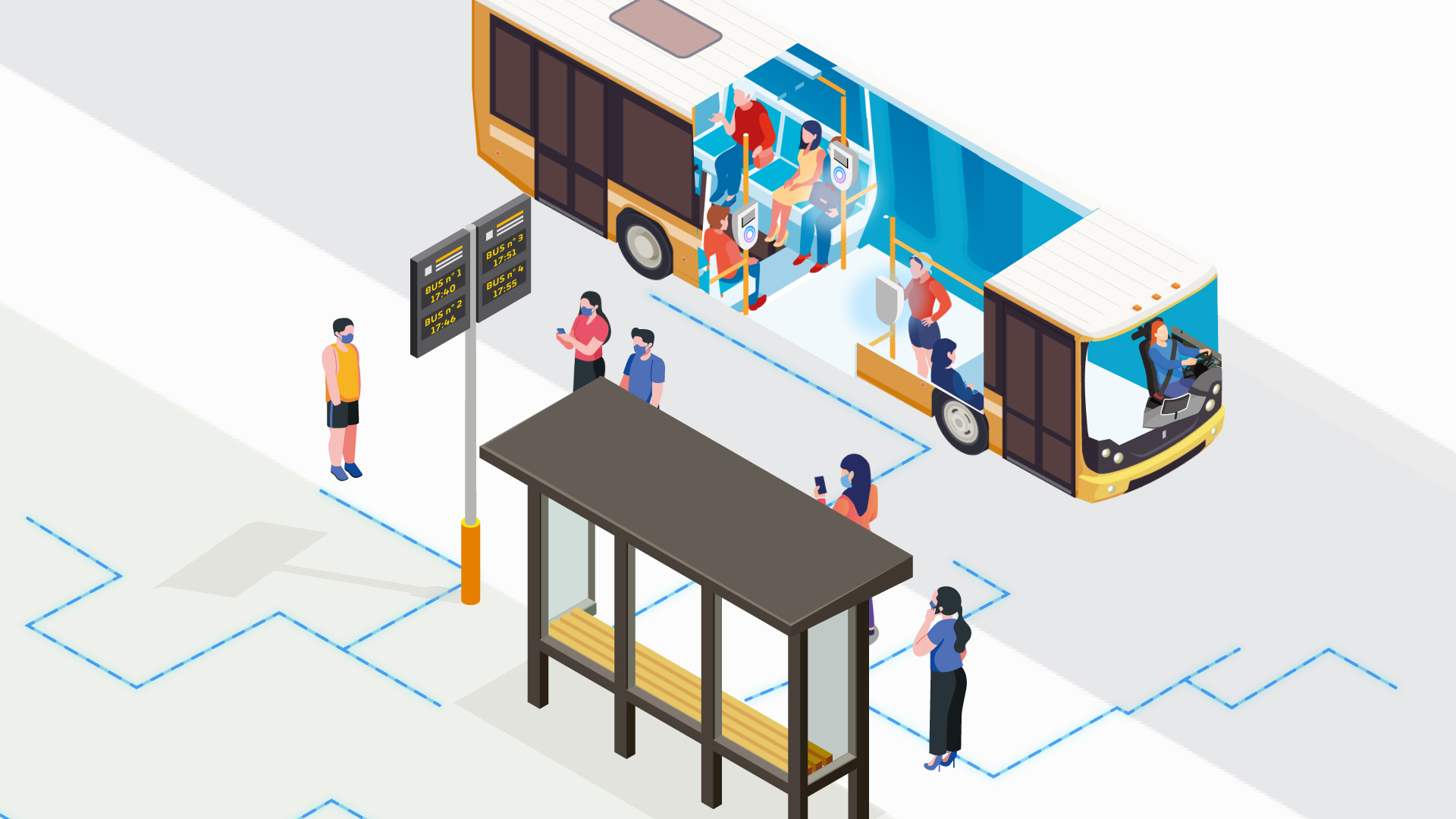 Automatic Vehicle  Management System is  about providing the traveler the information they need while waiting at the bus stop!
A fleet management system is the solution for an efficient day-to-day operation of vehicles  (buses, tramways, shuttles, cars)   in the city. What is at stake is to know when a vehicle is getting at each and every stop. TRANSCITY™ Fleet helps to optimize vehicles operation with real time vehicle location.
Micro and macro regulation features provide adaptation mechanisms to  cope with all solutions and events encountered during operation.
TRANSCITY™ Fleet is:
A light solution: easy set-up of a light infrastructure that entails a selection of advanced features. 
A comprehensive solution: for  a quality, efficient, safe and comprehensive. 
Both solutions are scalable and can combine together to ensure an optimized management of a complex public transport network.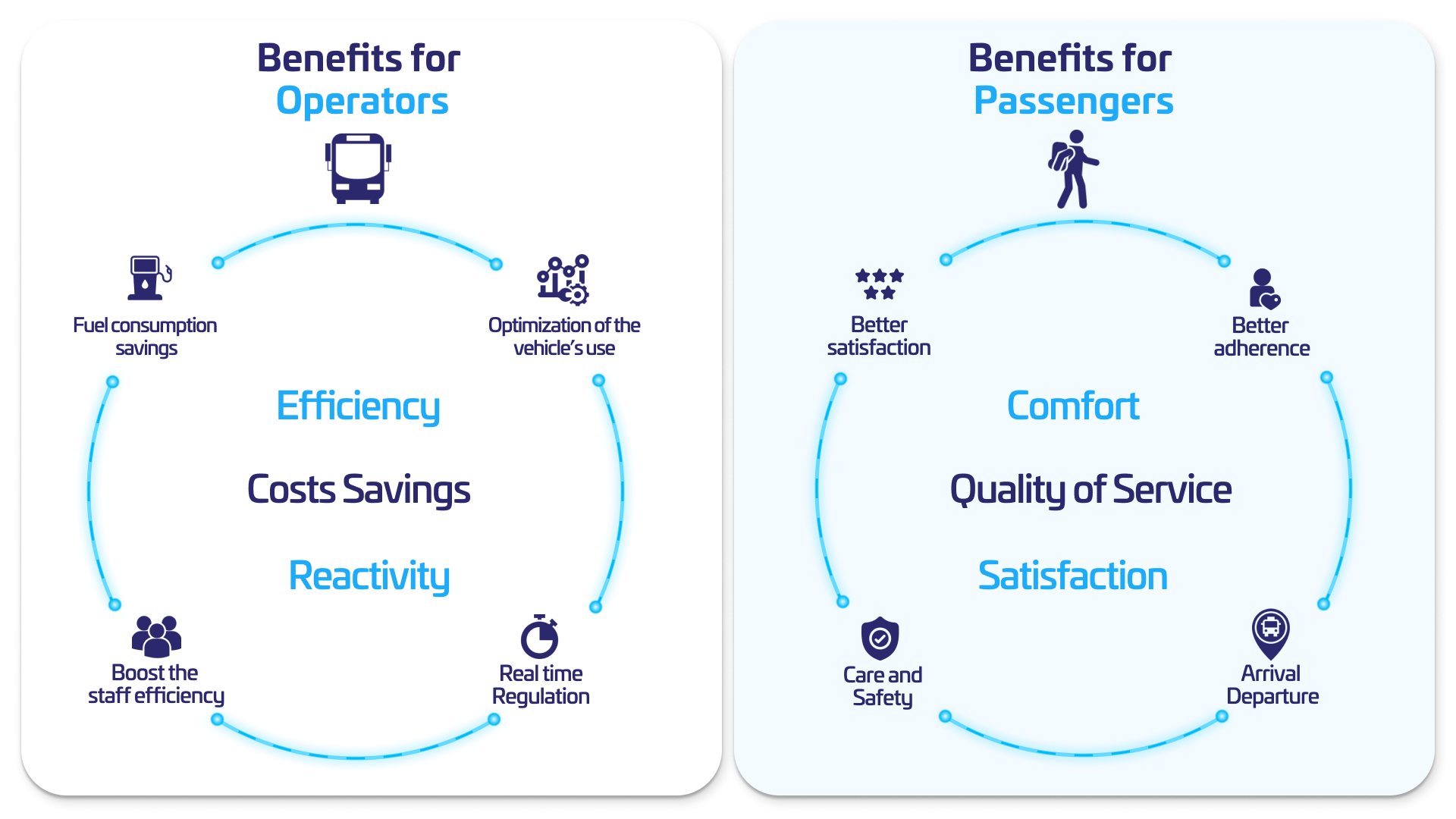 For operators, TRANSCITY™ fleet provides accurate vehicle locations and punctuality monitoring to help optimize the fleet flow and better adapt the transport offer to delays, incidents, traffic jams; and  enables passenger information in real time. 
For Public authorities, TRANSCITY™ Fleet optimizes operation of public transport in the city by providing data to monitor the Quality of Service, to adapt the offer and challenge the efficiency of the operators.
For travellers, TRANSCITY™ Fleet is the guaranty of a smooth experience of public transport since they are updated on the time the bus or tramway is coming to pick them up.
Our offer  is about:
Automatic vehicle location, real time monitoring and control of public network
Assignment and management of the public transport ressources (drivers vehicles) 
Communication between drivers and operation center
Real time passenger information either onboard, at the stops, terminus or web-based systems (websites, city applications, etc)
Open operation database to build off-line analysis and statistics report from any business analysis tool