TRANSCITY™ Ticketing for stations
How can ticketing solutions increase Public Transport ridership  in stations for metro networks?
TRANSCITYTM is our mobility platform for ABT and Card-centric ticketing, at the heart of our strategy. 
We provide efficient gates enabling fast volition of secure access to platforms. The gates accept every type of media from contactless card or ticket to EMV bank cards, smartphones application, NFC card emulation and QR code so that traveller can board and validate very quickly. Several types of gate design are available.
We offer transport ticketing solution including system design, integration, deployment and through life support. Increase your customer experience, ridership and revenues by introducing card-based or account-based Ticketing, open loop EMV and mobile ticketing solutions. Increase the security and safety at stations and platforms by introducing highly robust access gates.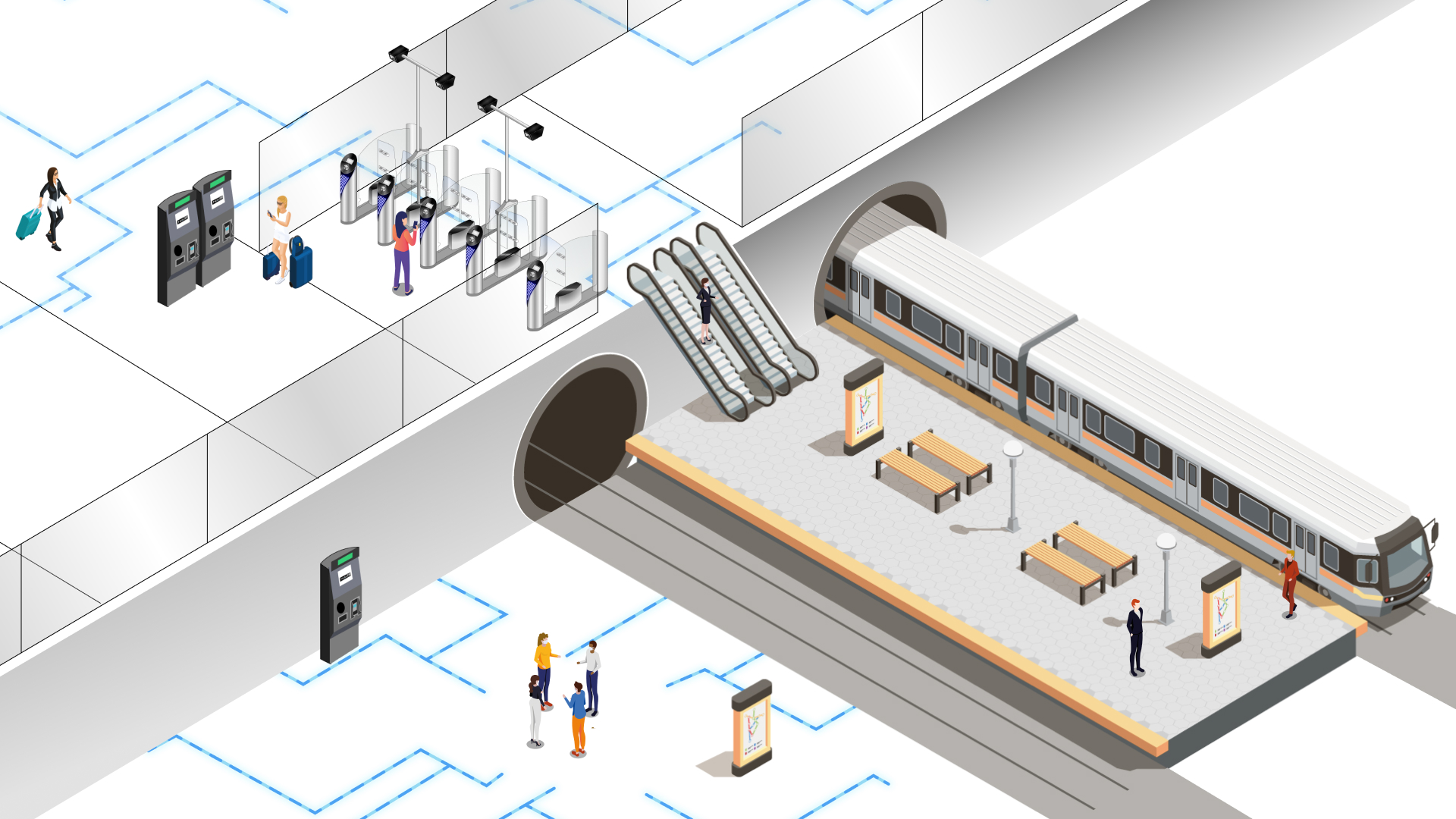 What is a ticketing sollution for stations?
The solution in station configuration typically consists of front end devices: 
Ticket vending and/or office machines
Access gates
Ticket validation devises onboard or on platforms
Ticket inspection devices
and Back Office system :
Transcity ticketing backoffice (card-based or account-based)
Open loop EMV ticketing
Mobile ticketing based on open loop PURE technology, Bluetooth or QR codes
How do we help our customers operate the  ticketing system?
We also ensure services managed on long term runs  that ensure  the performance of  operations under  Service Level Agreements as long as 20 years.
We work hand in hand with operators along the project life cycle to provide an high system availability (SLA) to minimize service disruptions in day-to-day operations.
For brownfield projects, when transport operations are already running and the ticketing system is to be rolled out, we minimize the impact of the deployment and migration.  Our teams shifts adapt to the operations in station.
For more information check out our product datasheets and success stories: