Addressing the Evolving Space Market
Thales is at the heart of the satellite communications industry which has evolved remarkably in recent years and is now on the cusp of fundamental change.
Although such a dynamic market offers plenty of growth potential, technological advances have led to evolving customer expectations and this has left doubt and uncertainty surrounding the different approaches to the industry.
 
A pioneer in satellite communications
Over the last sixty years, Thales has remained at the forefront of microwave sub-systems and has consistently developed products in line with technological advances, from terrestrial television to ultra-high-definition TV. Our unrivalled technical ability and world-class facilities make us the leading TWT manufacturer in the world and enable us to provide tubes which offer outstanding performance and reliability across a wide range of bands and power levels. Every day, Thales tubes contribute significantly to a number of critical applications such as the measurement of the earth's environmental parameters and the transmission of data collected during solar system exploration. We recently demonstrated our commitment to constant innovation with our 170W Ka-band tube, which is the world's most powerful Ka-band tube specifically designed for space.
 
Considering current and future market disruptors
Traditionally, satellite communications have mainly consisted of Geosynchronous Earth Orbit (GEO) satellites, which rely heavily on travelling wave tubes (TWTs) for amplification. In the last decade, there has been increasing demand for satellites to improve global connectivity and offer more efficient data transmission to complete and complement terrestrial networks. High Throughput Satellites (HTS) are becoming increasingly popular and soon many operators will be launching Very High Throughput Satellites (VHTS), which offer significantly expanded capacity and put considerable pressure on traditional satellite business models. On top of this, the impending release of Low Earth Orbit (LEO) constellations could disrupt the market even more. The existence of these many approaches in parallel has led to a debate on the perceived future market share of GEOs versus LEOs, meaning that many operators are re-evaluating their strategic options.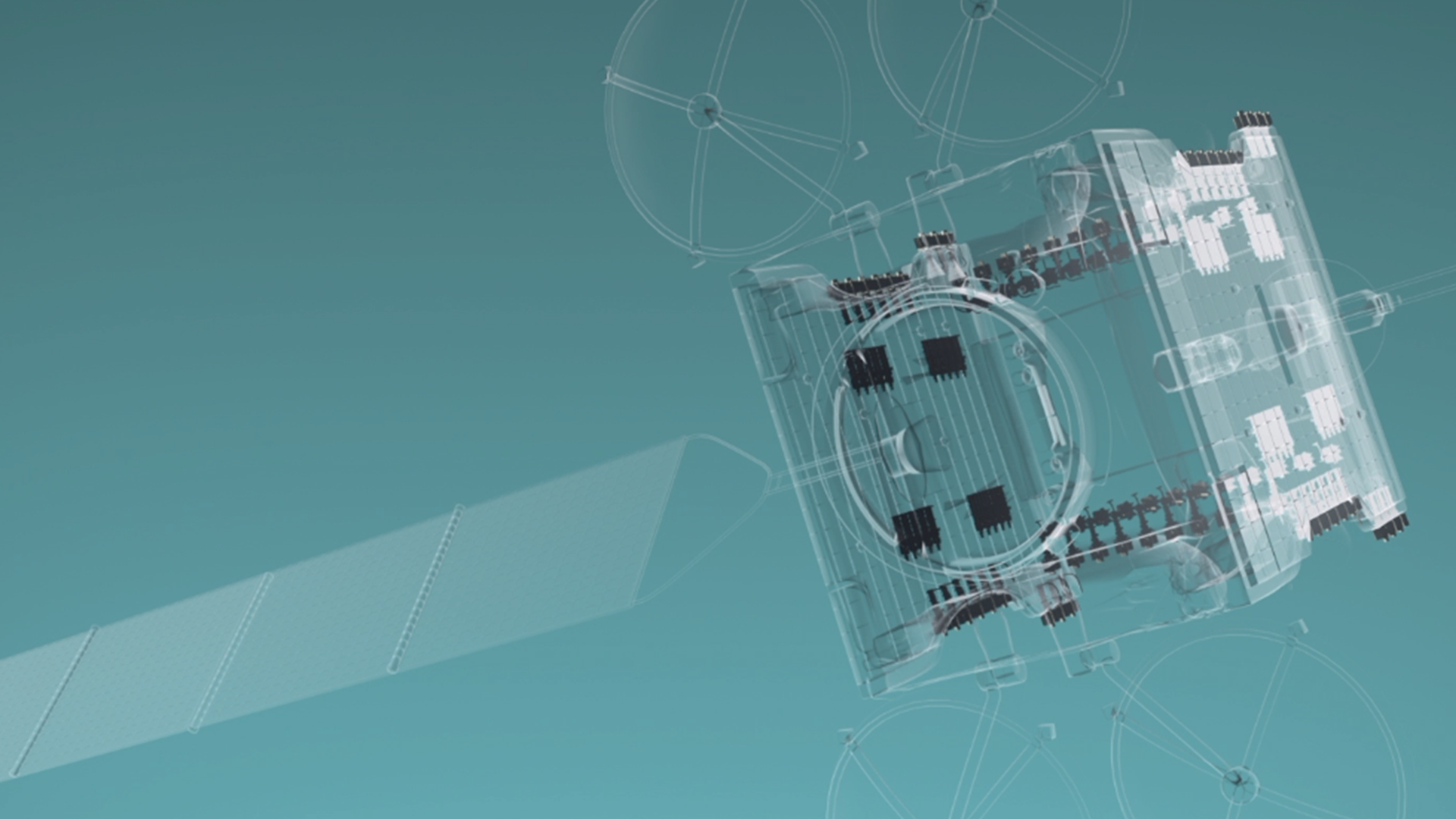 From strength to strength
Over the course of the next decade, as the market becomes more and more diversified, the needs of our customers will undoubtedly evolve. As an established leader in amplification, our heritage and complete understanding of the industry will allow us to accompany our clients through this period of uncertainty and continue to provide them with the best solutions, no matter the required technology. To complement our exceptional knowledge of travelling wave tubes, we are increasing our activity and heightening our presence in other amplification technologies, notably solid-state power amplifiers (SSPAs). This will make us more dynamic and allow us to respond more efficiently to the developing demands of our clients. Moving forward, Thales is in a very strong position to address the whole satellite communications market, regardless of how it progresses in the future.