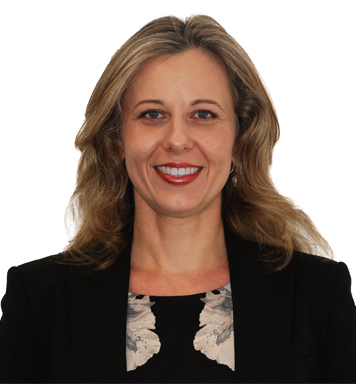 Vice President, Human Resources
Corry Roberts is an experienced HR professional with a successful international track record in driving business-wide organisational change, developing people, leaders and best practices for a wide range of companies across industries.
Prior to assuming her current position of Vice President Human Resources in January 2016, Corry held the position of HR Director for Thales Australia's Secure Communications & Information Systems business for a year, where she employed her experience and commercial acumen to deliver results across a spectrum of HR activities to shape and support the goals and ambitions of the business.
 
Before joining Thales, Corry was Senior HR Manager for Microsoft in Australia, where her responsibilities included developing, implementing and managing people strategies and programs to support and drive business initiatives across APAC and more globally. Leveraging commercial skills and experience to partner effectively to drive sustainable cross-group business transformation, change and HR focus areas included building leadership capability, organisational development, culture development, diversity and inclusion, key talent development, employee relations, performance management, and career programs.
Between 2006 and 2011, Corry worked for UK-owned Chloride Power Protection, and then Emerson Network Power in Australia during an acquisition and subsequent integration period. In these roles she assumed senior leadership positions, working as Head of HR and National Business Manager for Chloride, then becoming National Development Manager for Emerson. Throughout this period she combined people management and business development skills to improve operations and enact cultural change, while also focusing on boosting the performance of sales professionals.
From 2004 to 2006, Corry worked in a senior HR and finance manager role for a leading conference centre in Victoria. Before that, she was General Manager for a successful retail business in the US, and also ran her own IT consulting company providing a range of project services to businesses.
Since 2012, Corry has also been an active member of the Institute for Sustainable Leadership in Sydney. Serving on the Advisory Board, she advises the Institute on best practices and trends in both HR and general management, and takes a leading role in delivering its goal of promoting the science and practice of sustainable leadership through research and education.