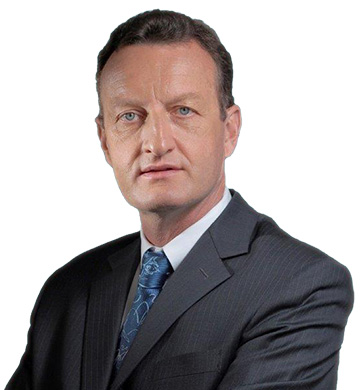 Vice President, Marketing & Sales
Olivier Guibert started his career in the IT industry in 1986. In 1989, he joined LMT Radio Professionnelle (which eventually became Thomson CSF), where he occupied different positions in sales and marketing, promoting and selling communications equipment and systems for defence applications to clients in the Middle East, South America and Africa.
 
In 1995, he moved to Sextant Avionics, where he became Export Sales Director for defence aerospace avionics equipment and systems, focusing on Eastern Europe and Russia. He subsequently became Sales Director in 1999 and took on responsibility for the French market.
 
In 2002, Olivier moved into commercial aerospace and was appointed Managing Director of Sextant Avionics Asia in Singapore (now known as Thales Aerospace Asia), where he contributed to the development of in-flight entertainment (IFE) system sales in the Asia Pacific region. He also took on the role of General Manager for Thales Aerospace Beijing in China. In early 2007, Olivier was appointed Vice President, Thales Aerospace for Asia Pacific.
 
Olivier has enabled the company to gain significant market share in the IFE business throughout Asia Pacific, and has received industry recognition for his work in developing support operations in Singapore and Beijing.
 
In January 2010, Olivier assumed responsibility for Thales's operations in the North Asia region, including China, Japan, Korea and Hong Kong. He then joined Thales Australia and assumed his current role in July 2015.
 
Olivier holds an MBA from Bordeaux Business School.