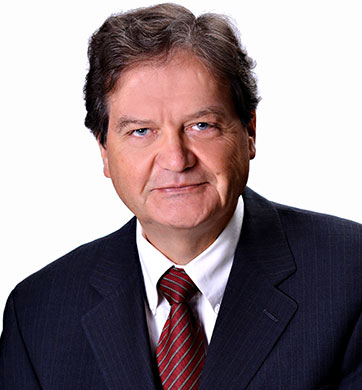 Vice President and Chief Technical Officer
Philippe Molaret was appointed Chief Technical Officer of Thales Canada in 2011.
From 2010-2012, he was ambassador of Research and Innovation of  École de Technologie Supérieure. He is a board member of CRIAQ (Consortium for Research & Innovation for Aerospace in Québec) and a member of CASI (Canadian Aerospace & Space Institute). In 2009 the Quebec minister for Economic Development, Innovation and Exportation appointed Mr. Molaret to the Quebec Strategy Research and Innovation council. 
In 2005, he was named engineering vice-president for the Aerospace activities of Thales Canada Inc., with a mandate to develop Fly-by-Wire flight control solutions. 
Before joining Thales, Mr. Molaret worked for 18 years at CAE, in aircraft simulation technology.
Mr. Molaret graduated as an electrical engineer, specializing in controls, from the École de Technologie Supérieure.