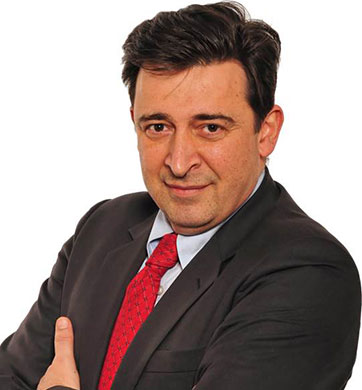 COO, Transportation Solutions & VP Urban Rail Signalling
Patrice Imbert began his career in 1988 as a software engineer for real time executive in Ada programming language. He first was a consultant in GSI-Tecsi and worked on a secured communication link for the French communication satellite Telecom2. He then joined Thales (Thomson-CSF at that time) to work on a transatlantic cooperative program aimed at developing and manufacturing a joint tactical data link radio communication system for the allied forces. He was leading the multinational software joint team.
In Thales Communication Navigation and Identification (CNI), he was appointed Software Department Manager in charge of various tactical data link products, in 1998, System Engineering & Airborne Integration Department Manager, and in 2002 Head of Projects of the Aeronautical Communication domain.
In 2004, he was appointed Director of Aeronautical Communication domain in France, and in 2005, VP of the corresponding Business Line segment, addressing a broad range of military radio communication equipment and systems to exchange voice, data and imagery.
In 2010, he joined Thales Raytheon Systems to take the position of VP, Managing Director of  the JV ACSI, Project Director of the NATO Air Command Control System (ACCS LOC1) providing the Alliance with the capability to supervise and control air operations including ballistic missile defence.
In 2015, he was appointed Chief Operating Officer in Toronto for Urban Rail Signalling (URS), one of the Business Lines of the Ground Transportation Systems Global Business Unit.
Mr. Imbert holds an Electrical and Mechanical degree from ESME Sudria, with a major in Computer Science.