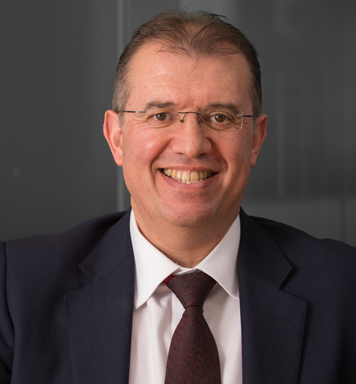 VP, Defence Mission Systems
Eddie Awang, born in 1962, has an honours degree in Electrical & Electronic Engineering and has a diploma in Company Direction awarded by the UK Institute of Directors.
In January 2015, Eddie was appointed Vice President Defence Mission Systems UK, in addition to his responsibility as Vice President Intelligence, Surveillance and Reconnaissance (ISR) Business Line (BL).
From 2011, Eddie was Vice President for Thales ISR BL, responsible for Thales's ISR business worldwide including Unmanned Air Systems (UAS), ISR Systems, Surveillance Radar and Electronic Warfare.
In January 2010, Eddie was appointed Thales's Watchkeeper Programme Director. Watchkeeper is Europe's largest UAS programme, which will deliver the British Army's next generation of Tactical UAS capability.
From January 2008, Eddie was Vice President Multidomestic, with responsibility for strategy and business development for the international subsidiaries of Thales Land and Joint Systems, with a particular focus on Australia, Canada, the UK and the US. This division of Thales is located in over 20 countries and is a worldwide leader in Defence Communications & Command, Control & Information Systems and Optronics.
In August 2005, he was appointed as Vice President Strategy and Marketing for Thales Land & Joint Systems. His responsibilities included the development of the division's overall strategy and marketing, as well as developing the division's mergers and acquisition strategy.
In February 2002, Eddie was appointed Vice President Air & Naval Communications Navigation and Identification (CNI) BL of Thales Land & Joint Systems (formally Thales Communications) with responsibility for the strategy, product policy and P&L of the CNI business worldwide. Eddie was responsible for the successful delivery of a range of systems and products including naval communications networks, air-to-ground communications systems and identification systems to a wide range of customers from international MoDs to civil aerospace companies.
Prior to 2002, Eddie held a number of technical positions including Technical Director at Racal Electronics and Chief Software Engineer with Thorn EMI Electronics.
He is married with two children and relocated back to the UK in 2008 after a five-year secondment in France.