The Making of Singapore's Aviation Hub
It is a well-known fact that Changi Airport is one of the best airports in the world. For the past six years, the Singapore airport has been deemed the world's best airport.
Indeed, Singapore's airport is worthy of praise, not just for its interesting host of services, but also for its ability to keep up with large passenger volumes. Reportedly, in August 2018, passenger movements hit 5.68 million for the month, which is a 7.9 per cent increase from figures in August 2017. The latest terminal, T4 also boasts of its ability to handle two-third the passenger volume at the largest terminal, T3, because of its employment of technology.
Beyond what goes on at the airport, several other factors give rise to the good reputation that Singapore's aviation hub holds. These include being one of the world's leading Maintenance, Repair and Overhaul (MRO) hubs, responsible for 10 per cent of global output and home to more than 130 companies providing a wide variety of services for engines, components, avionics, aircrafts and more. The country also has a reliable manufacturing base and skilled workforce, which have drawn many Original Equipment Manufacturers (OEMs) to set up their base of operations on the island to cater to the region.
With analysts having concurred that Singapore's aviation sector is easily 15 years to 20 years ahead of the regional competition, what's next on Singapore's journey to reach new heights?  
Connected Flight
In recent years, the idea of in-flight entertainment (IFE) has been overhauled. From food to movie, customers expect more options and preferably, ones that are of their preference. The next-generation IFE would need to enable airlines to develop passenger profiles, create tailored content so that they could optimise passenger's experience whilst unlocking new ancillary revenue systems.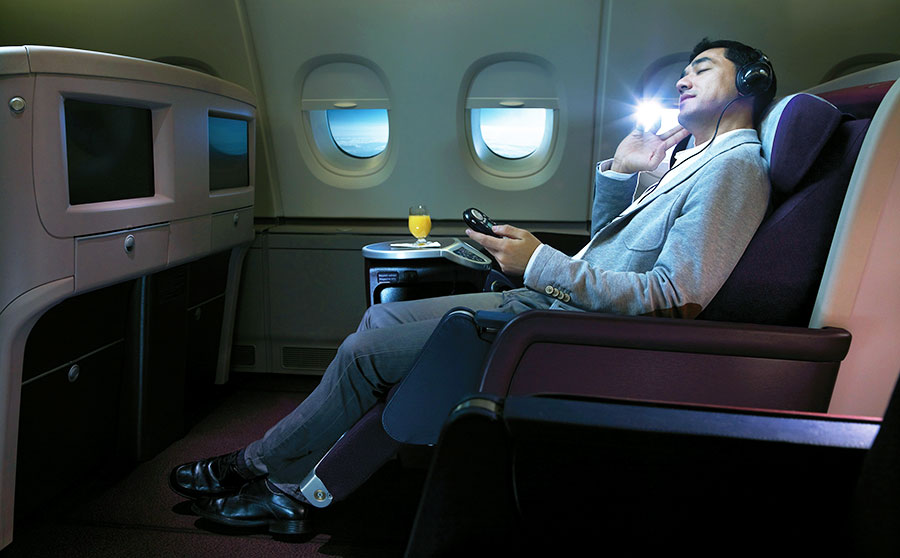 Furthermore, in-flight connectivity will keep customers who expect seamless connectivity satisfied and also be a valuable source of passenger data. Such data will feed into the creation of more relevant and personable services as airlines gain insights into customers preferences. Overall, more customised experiences will keep frequent fliers happy and create a sense of loyalty to the airline.
On the operational side, ensuring a connection to all aircrafts in real time will provide airlines with the information and data necessary to ensure fleets can be monitored live. With optimised workflows and processes, aviation industry players can plan and adjust flight routes or conduct repairs where necessary.
Building Safety in and for the Skies
To achieve safety in the sky, preparation starts from the ground. Air forces need to undergo simulations in order to gain knowledge ahead of real-life threats. For instance, immersive VR-technology would help pilots gain the necessary skills and speed up training processes.
Furthermore, keeping up to date with the latest defence tools is integral to protecting the skies. This is not just about adopting the newest solutions but also conducting regular checks on existing equipment and providing updates. With the newly expanded MRO facility in Changi, Thales's repair volume in Singapore has increased to an estimated 40,000 pieces of equipment annually, making the country its largest centre for avionics maintenance and repair services globally.
Securing Critical Assets  
Large amounts of operational and passenger data amass in multiple, interconnected systems. This also brings about various points of access for potential hacks exist. It is thus crucial to ensure that sophisticated cybersecurity systems are in place to keep hackers out. Moreover, any technology being implemented should have built-in cybersecurity, in order to secure data and thereby trust amongst various stakeholders.
With the harnessing of technology to improve and protect operations and the massive MRO operations happening in the country, the future of aviation in Singapore is promising and bound to ascend to new heights.
Join us at
our invite-only event in Singapore on 10th and 11th October 2018
as we explore the role of digital technologies in creating smarter, safer and more secure skies.