Technology in the skies of tomorrow
The airspace of the future may look very different from what it is today. Imagine drones delivering your parcels, single pilot airplanes for long-distance commercial flights or a personalised flight experience before you even leave your home.
As an industry that prides itself in putting safety first, the pace of disruption is certainly something the industry needs to cope with. It was against this backdrop that Thales hosted experts from the industry to learn from each other on how we can all work together towards creating a smart, safe and secure sky.
Success of technology depends on the process and people
One of the biggest challenges in the aviation industry is not the use of technology. Safety, a cornerstone of the industry, remains the key priority as it should be. However, it also means that new solutions are tested for years before it is adopted.  By then, something better may have come along or the need for such a solution is no longer around.
Therefore, the industry needs to start looking at how to shorten the development path while maintaining the highest standards when it comes to safety and security. One method that we have adopted is called the Minimum Viable Product where development time is shortened from years to months.
Various stakeholders are engaged early in the development lifecycle so that the solution truly meets their needs and discussions on relevant regulations are taken into consideration.
Technology always wins - the need for change and innovation
The aviation industry has a history of embracing innovation. From the first aircraft to the current models in our airspace, this industry has come a long way. But it is no longer just the industry pushing for a change. Development in other areas are pushing new solutions that the industry didn't ask for.
For example, the development of consumer drones has given the industry a new challenge. In his talk, Todd Donovan, Vice President of Digital Aviation and Air Traffic Management, Thales, highlighted the rapid increase in Unmanned Aerial Vehicles (UAVs) in our airspace has made it increasingly difficult for Air Navigation Service Providers (ANSPs) to control and manage air traffic. The airspace has become extremely congested. He also said that to combat this situation, there needs to be a rethinking of the process on how we manage the airspace. Innovation is thus necessary to improve efficiency by developing new ways for the ANSPs to better manage the skies.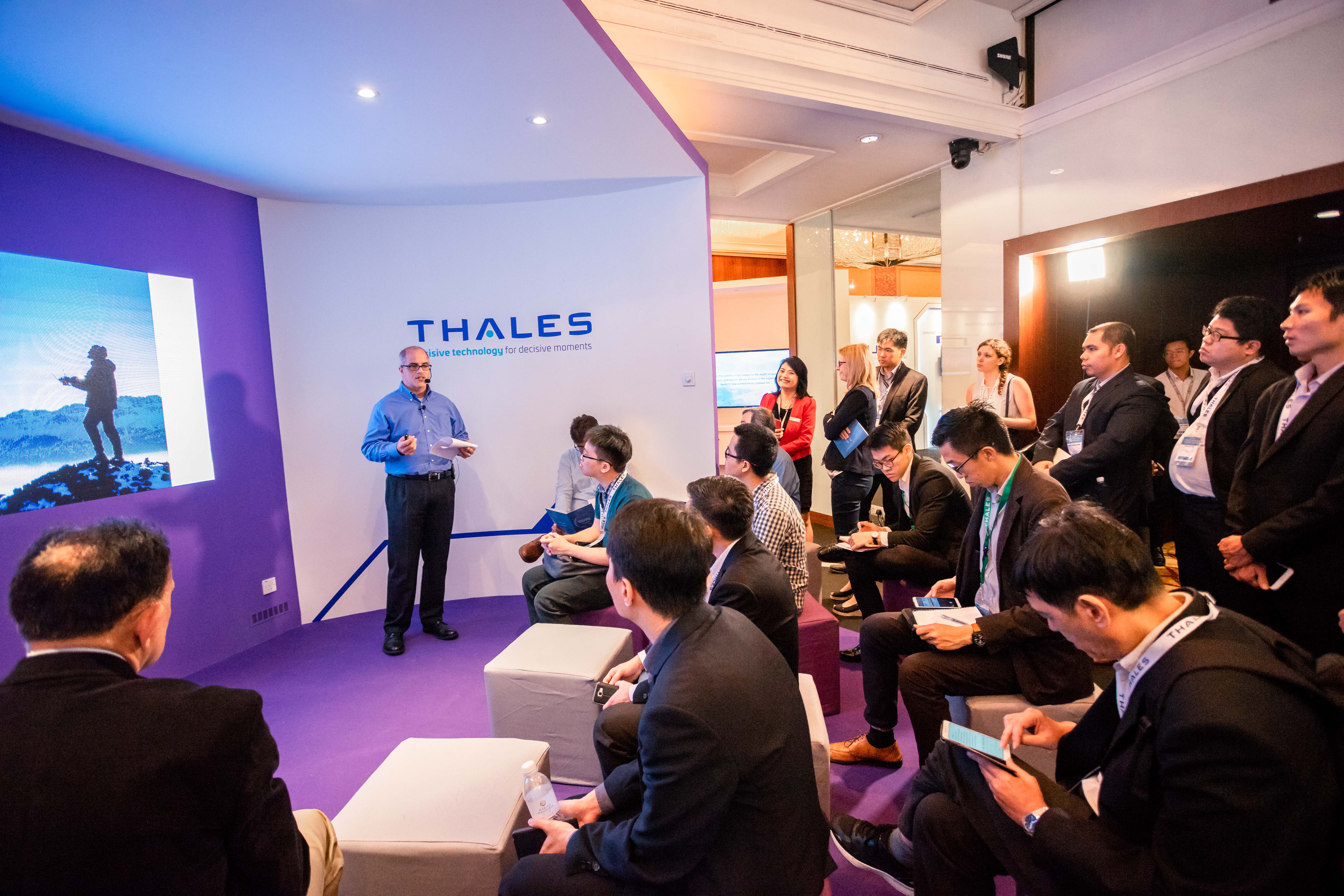 It is important that the aviation industry understands that this will continue to happen and at a more rapid pace. Development in other areas such as artificial intelligence as well as data analytics means the airspace and the flight experience would need to evolve along with it. Therefore, the industry needs to start collaborating with other industries to ensure that our aviation ecosystem is future ready.
Technology will not slow down
As we saw from the event, technology will not slow down and will continue to improve the aviation industry in many different ways. For example, one popular exhibit was the TopMax system - a sleek HUD system meant to provide pilots with vital information during their flights. Originally used for military purposes, the TopMax system is gradually being incorporated into civilian flights.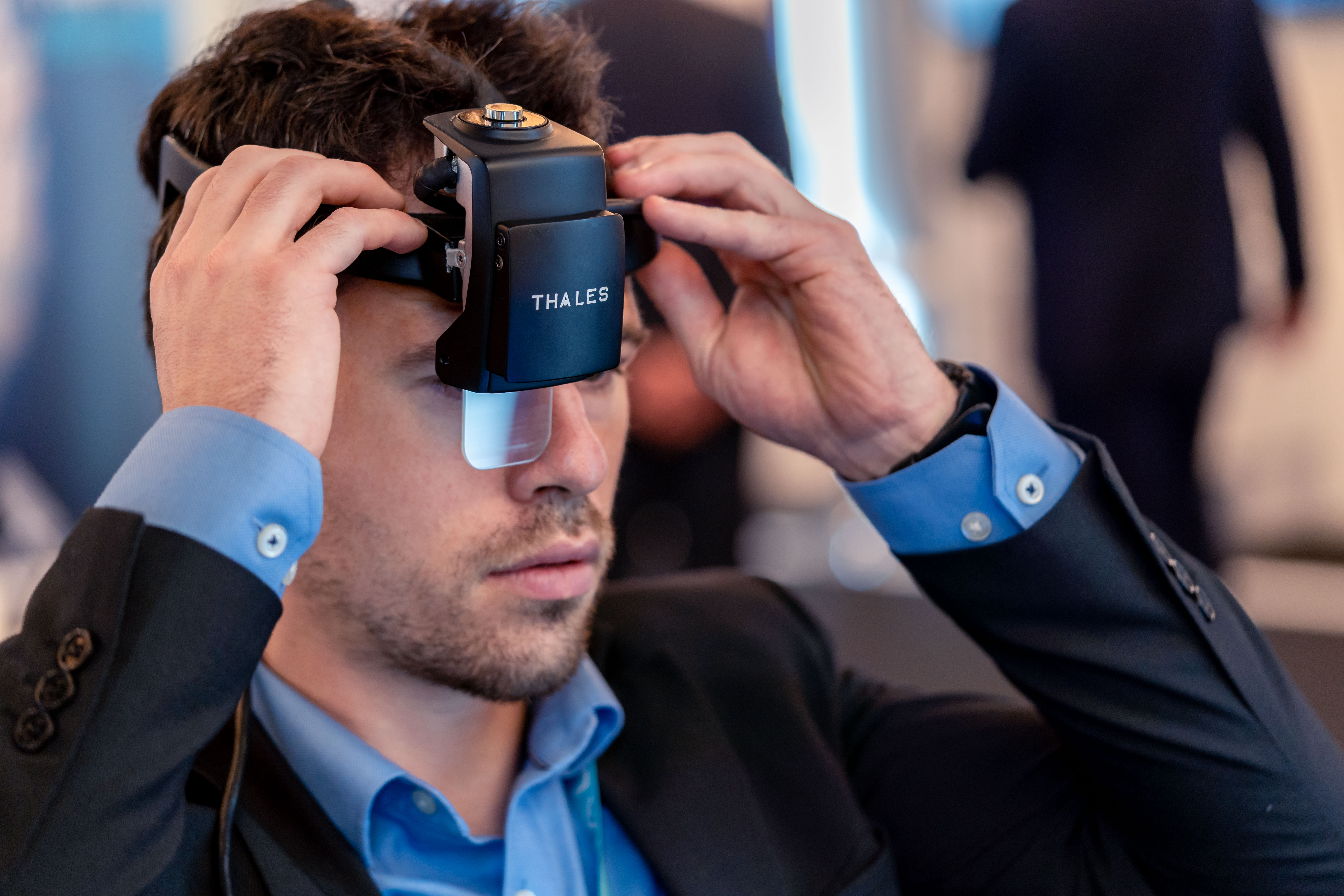 Fronting one of the talks at 4S was Pierre Fossier, Vice President of Land and Air Systems, Thales, who said that automation is key to autonomy. While we are not at a stage where we could confidently let UAVs handle our flights, Pierre believes that this possibility is not far. What's needed is our ability to address safety concerns and how UAVs interact with other stakeholders in the airspace. Technology will come into play to help solve challenges as well as improve efficiencies for the industry to experience a faster rate of growth. Incorporating new technology such as Internet of Things, artificial intelligence and data analytics into the skies will only serve to improve the way we utilise the airspace.
Technology has allowed us to forge new ground and create a different sky from before. Although there remains much uncertainty and unknown that we have yet to figure out, we are confident that the industry is in a good place to herald an entirely new era and soar to even greater heights.