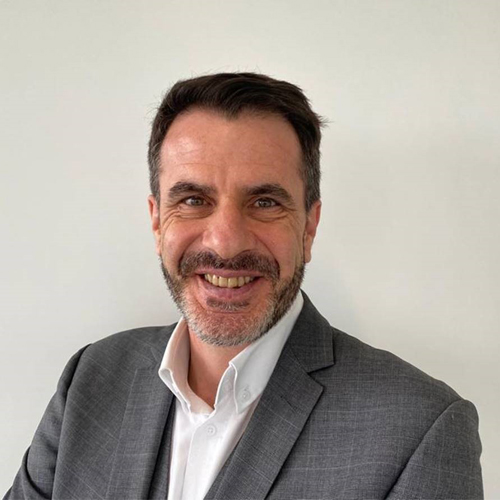 Jean-Marc REYNAUD
Vice-President Revenue Collection Systems
Thales' Revenue Collection Systems (RCS) designs, builds and maintains contactless ticketing and account-based fare collection systems. Jean-Marc Reynaud, Vice-President of RCS, explains more.
It's time to reinvent the way we move
Our ambition is to support public transportation in cities – so we focus on providing a seamless travel experience. We have two groups of customers for the activity of Revenue Collection Systems. First, there are public transport operators and public transport authorities. These are our end customers and they need ticketing systems that are integrated, cybersecure and easy to upgrade. 
The second group of customers are passengers. Although they are obviously not our direct customers, the nature of revenue collection means that we are very close to them. Understanding the passenger experience and passenger needs is central to what we do. 
An important part of this is giving people the freedom to pay for their journeys any way they want to.  To support this, we promote the idea of open architecture. This means building systems to handle multiple payment methods, including contactless smartcards, EMV bank cards and mobile. 
It doesn't stop there. A key area for us is making sure that everybody has access to public transportation. That's why we are experimenting with new technologies such as hands-free ticketing. This has particular value for people with mobility impairments. And the Covid-19 crisis clearly underlines the growing public appetite for zero-contact fare media.
Extending access to public transport will increasingly depend on Mobility as a Service or MaaS. This means incorporating extra modes of transport, so it will be even easier for passengers to make multimodal journeys. Thales pioneered the first national ticketing systems so we have a major role to play in this field, particularly given our expertise in account-based ticketing. 
MaaS is already a global trend: most cities are experimenting with it and we are now beginning to see the first real technological solutions emerging. MaaS ecosystems are complex and our role is to act as a neutral technology provider to support public services.
As systems grow in complexity, cybersecurity is going to become increasingly important. Ticketing is the confluence of two really key activities: personal travel data and payments, so secure data storage and management are mandatory. That's why all of our ticketing solutions – from the back office to the turnstile – are Cybersecured by Design. 
These are times of incredible change in terms of what technology can do. It's time to reinvent the way we move – and for us as transport professionals at RCS, this makes it the most exciting time we could imagine.