We have solutions for navigation, communication, surveillance and air traffic management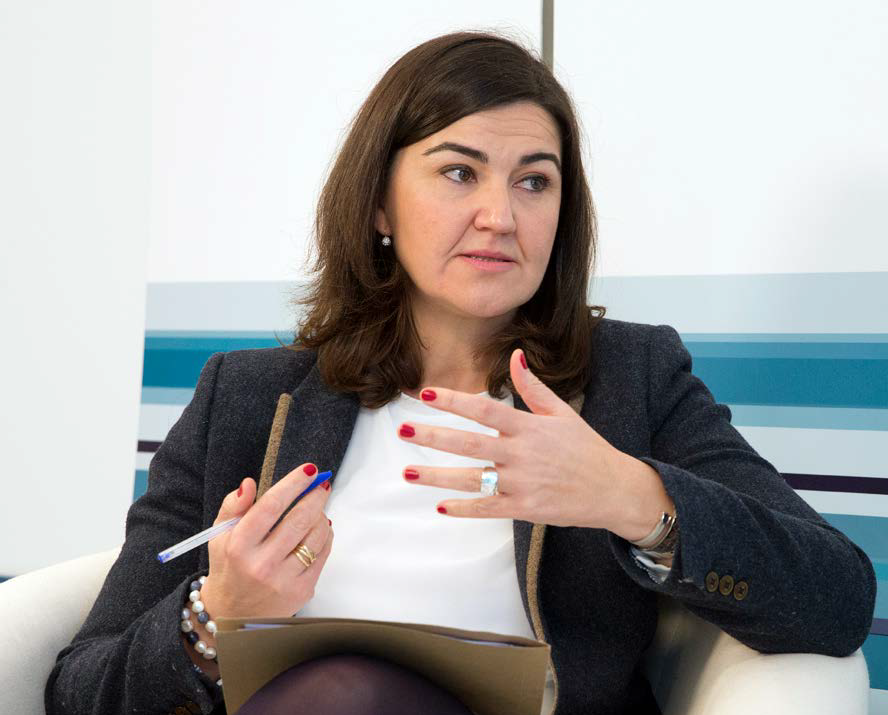 Interview with Gema Martín del Burgo, Sales Manager for Air Traffic Management, Thales in Spain
 

According to Gema Martín del Burgo, in a context of rising air traffic, management systems are facing the challenge of modernizing in order to serve a larger number of aircraft, maximizing safety in operations. The irruption of UAVs adds greater complexity and places the focus on the need for regulation in the European sphere to adapt traffic management to a new era.
AIR TRANSPORT  HAS GROWN BY 5% ANNUALLY SINCE 2005 AND THE PROSPECTS ARE FOR THIS TREND TO CONTINUE
HOW DO WE FACE THE CHALLENGE OF PROVIDING A SERVICE IN THIS NEW SCENARIO WITHOUT PLACING SAFETY AT RISK?
It is true that, despite the worldwide economic crisis, air traffic growth has continued to rise and everything indicates that this will continue, largely thanks to tourism. This means that, keeping in mind how congested air routes and communications are, new challenges are emerging for modernizing and optimizing air traffic management. In order to tie in this issue with safety, a series of worldwide programmes –including Spain and Europe—have been established for the implementation of new technologies to provide greater capacity in the routes and in passenger movement under very stringent safety requirements. Thales has always been immersed in the development of such systems and is one of the best-positioned companies worldwide. It has the full range of necessary products available: systems for communication and navigation, surveillance, control tower supervision, surface movement of aircraft, en-route guided movement, etc. Our portfolio covers the complete process of passenger movement in air transport as well as developing all the avionics associated with these processes.
IN WHICH DIRECTION CAN TECHNOLOGY EVOLVE IN THIS FIELD?
On a European scale much progress is being made and the necessary technology abounds, primed for responding to basic navigation programmes: systems for reducing separation between aircraft and thus increasing airport capacity, for minimizing routes and cutting time and fuel costs, etc. The programmes being implemented optimize aircraft movement management. The problem is that safety is such a major factor in the whole process that developments are slowed down more than is desirable, because we are talking of a large flow of aircraft and passengers that are constantly moving from one country to another. Each State regulates its own navigation rules and uniting all their laws and regulations is a complex process.
COULD TECHNOLOGY COME TO REPLACE AIR TRAFFIC CONTROLLERS?
Technology is progressing and processes are becoming automated, but the figure of the controller should always be there for unforeseen occurrences. This professional should be able to anticipate and resolve them in the shortest possible time. It is true that there are control towers operating without air traffic controllers, where there is simply a figure for providing meteorological information. But we are talking of airports with a scant number of movements, with instrument approach systems in which aircraft are guided to landing. This situation is occurring in Spain, but we should keep in mind that it is one of the countries with the highest number of airports per square kilometre. There are some, such as the island ones, which are strategic because they are the main access route to the islands, but I do not see how we can dispense with controllers in Barajas or in El Prat.
WHICH ARE THALES' BUSINESS EXPECTATIONS IN SPAIN?
 

The experience in Spain has been positive and the relationship with Enaire is very good; they trust our technology. For example, Thales has a large part of the radio navigational aids installed in the Enaire network. In the past 15 years, this business line focused on providing a service for air navigation, but Thales is now confident of accessing alternative opportunities, opening up to new markets, since it has a comprehensive portfolio of solutions for navigation, communication, surveillance and air traffic management.
WHAT IS YOUR ASSESSMENT OF THE SINGLE EUROPEAN SKY PROGRAMME AND WHICH ARE THE CHALLENGES FACING THE INTEGRATION OF UAVs?
 

The initiative arose from the need to find a set of rules and regulations for moving aircraft between countries. In Europe there are many in little space. They travel along a series of routes and, although traffic demand is growing, they remain the same ones and are practically saturated. The goal of the programmes we wish to implement is for aircraft to have sufficient information to choose the shortest distance and save time and fuel. The challenge is for these programmes to be operational by 2020.
In this context, UAVs are being developed at great speed; merging and controlling their movement is a complicated matter. Implementing existing regulations is slow because ultimately we need to have pilots controlling these platforms from the ground.
An integrated system in the airspace, flying with commercial aircraft, is dangerous but in future we will have unified regulation. They will coexist with traditional navigation. Thales is developing its own UAVs and already conducting integration exercises. Within Single Sky they consider that it makes much more sense to apply a common European regulation and for each country to adapt its rules. If anything, the boom in UAVs makes this even more imperative and necessary.