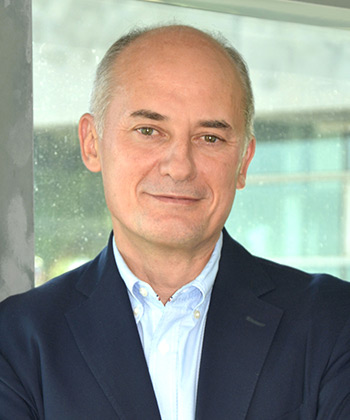 Benoît JOUFFREY
CTO of the Digital Identity and Security Business Unit
Looking for availability for Benoît JOUFFREY ?
Before his current role, Benoît was Vice President for 5G, responsible for the definition of the 5G strategy and the coordination of 5G activities.
Prior to Thales's acquisition of Gemalto, Benoît held several strategic positions, including VP, Connectivity and Embedded Solutions, and VP for machine-to-machine (M2M) value-added services.
He was also the Vice President, Strategy & Development for the Gemalto Telecom Business Unit, in charge of the telecom strategy and long-range plan, and has held various sales management positions at Gemplus previously. Prior to 1999, Benoît was with Credit Agricole Indosuez (formerly Banque Indosuez).
Speaker Topics
Innovation
Technology trends
Digital transformation
Areas of expertise
Spoken language
English, French
Want to book Benoît JOUFFREY ?
Do not hesitate to consult us for any events, webinar or conferences.