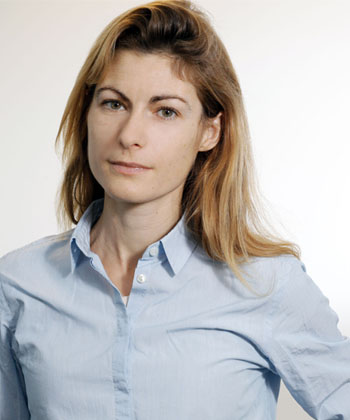 Cécile ASSIÉ
Marketing Director Cyber Defense Solution
Looking for availability for Cécile ASSIÉ ?
Cécile Assié joined Gemalto as an R&D engineer in 2000 and developed substantial expertise in encryption. After six years, she moved to operations, serving as technical consultant and project manager for Africa, and supporting European governments in their large-scale digital identity programmes.
Cécile made a significant career change in 2016, joining the Strategy team. The move motivated her to go back to school, and she later graduated from HEC with an EMBA. She joined the strategy team of the Cyber Defence Solutions business line in 2019. Today, she leads the marketing team, supporting the business strategy and Thales's global position in cybersecurity markets. Cecile holds an HEC EMBA, a masters degree in Computing Science from Paris University, and a masters in Geophysics and Geology from the Ecole Normale Supérieure in Paris.
Speaker Topics
•    Digital transformation, 
•    Cybersecurity, 
•    Cybels Offer.
Areas of expertise
Spoken language
English, French
Want to book Cécile ASSIÉ ?
Do not hesitate to consult us for any events, webinar or conferences.