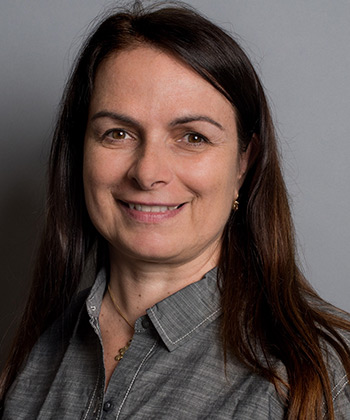 Dr. Silvia VERONESE
SVP, Analytics Research & Customer Success
Looking for availability for Dr. Silvia VERONESE ?
Silvia is responsible for the analytics research and successful adoption of Guavus technologies – focusing on information analytics based on large-scale machine learning, and advancing the use of data mining to help businesses strengthen IT operations, engineer new products, optimise marketing and deliver real-time personalized content – driving innovation and transformation in the largest big data environments in the world.  She has extensive experience in big data, analytics, algorithmic modelling, security, information management and governance in both enterprise and service provider markets.
Prior to Guavus, Silvia held various executive positions at Hewlett Packard and Hewlett Packard Enterprise. She was also a co-founder of several startups in data analytics, traffic monitoring and high frequency trading. And at IBM, she worked on the team that designed the first parallel computer.
Silvia spent the first half of her career in academia, as a professor of mathematics at the University of Utah, doing research in high-performance computing and non-linear dynamical systems. She has published several articles in the area of mathematical modelling, biomedical engineering, and network and traffic flow analysis. She holds a doctorate in mathematics from the University of Pavia, Italy, an MBA in Management of Technologies from the University of Utah and completed her post graduate studies at M.I.T.
 
Speaker Topics
Enterprise IT
Data Science
Analytics
Areas of expertise
Spoken language
English
Want to book Dr. Silvia VERONESE ?
Do not hesitate to consult us for any events, webinar or conferences.