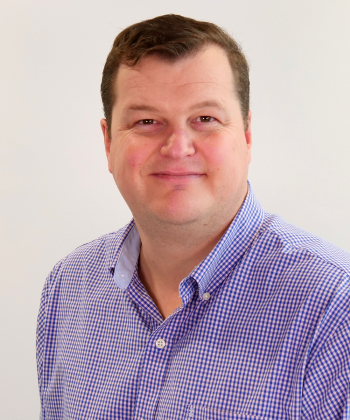 Gareth WILLIAMS
Vice President, Operations & International Business Development, Cyber Defence Solutions Business Line
Looking for availability for Gareth WILLIAMS ?
Gareth Williams started his career with an Engineering Apprenticeship at Rolls Royce, followed by a Higher National Certificate in Mechanical Engineering at the University of the West of England.
After working for General Dynamics, BAE SYSTEMS and Rolls Royce in various Engineering, Finance and Operations roles, Gareth joined Thales in 2008 and has held roles in Purchasing, Supply Chain and Operations across the business. He was appointed as VP, Operations and International Business Development for the Cyber Defence Solutions Business Line in September 2021. The Business provides Cyber Security services to customers across the globe in the fields of Defence, Government & Critical Systems. 
Gareth has a background in both UK and International businesses, working overseas in Austria and Spain on acquisitions and integration activities. He is a member of the Chartered Institute of Management Accountants, and also sits on the Cyber Management Committee of Tech UK and is a member of the RISC Council.
 
Areas of expertise
Spoken language
English
Want to book Gareth WILLIAMS ?
Do not hesitate to consult us for any events, webinar or conferences.