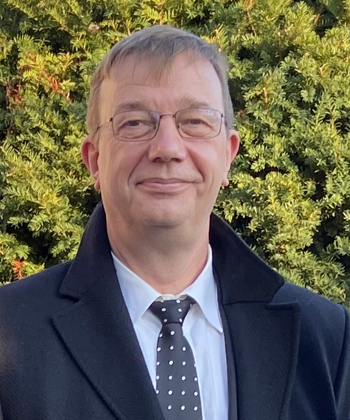 Holger NEUFELD
Product Line Architect for ADS-B and Multilateration Systems
Looking for availability for Holger NEUFELD ?
Holger Neufeld has a background in electrical engineering, graduating from the Technical University in Braunschweig, Germany.  He established ADS-B (Automatic dependent surveillance-broadcast) and Multilateration systems as a non-radar surveillance product family in Thales's surveillance portfolio, involving large-scale implementation of systems in Australia, New Zealand, Indonesia and the USA, as well as airport and wide area multilateration (WAM) systems in Italy, France, Germany, UK, China, and South Africa. 
As chair of Eurocae and ETSI Working Groups he helps establish international standards for both ADS-B and Wide Area Multilateration systems
 
Speaker Topics
Areas of expertise
Spoken language
English
Want to book Holger NEUFELD ?
Do not hesitate to consult us for any events, webinar or conferences.