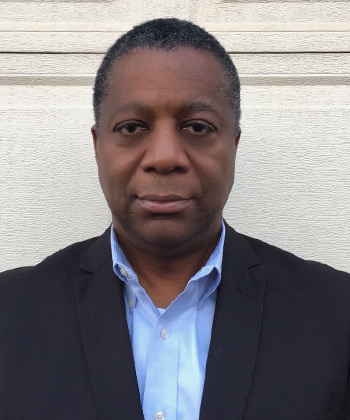 Ramsey BILLUPS
VP, NORAM Biometric Delivery
Looking for availability for Ramsey BILLUPS ?
In this role, Ramsey has responsibility for Thales (formerly Gemalto Cogent) Biometrics product strategy, system integration, operations and maintenance, for numerous U.S. Federal and State Government biometrics programmes, including the Department of Homeland Security (DHS) OBIM Biometrics Application. He also has system delivery responsibility for the Thales Canadian biometrics systems.
Previously, Ramsey served as Cogent Federal Systems Vice President and Programme Manager of Integration, Operations & Maintenance for Cogent's portion of the Department of Homeland Security (DHS) OBIM Automated Fingerprint Identification System (AFIS) operations. OBIM (formerly known as US-VISIT) has a long reputation for being one of the largest and most successful AFIS installations in the world. In addition, he was featured in the October 2016 issue of Homeland Security Today magazine.
Ramsey has prior fingerprint and face recognition biometrics experience as Technical Director of Biometrics with Raytheon, where he served as Programme Manager for the DHS predecessor organisation - Immigration Naturalization Service (INS) IDENT AFIS border control programme. He also had project management and integration responsibility, and partnered with Visionics for the face recognition pilot programme at Boston Logan airport following 9/11. 
He has also worked for IBM Federal Systems on FAA programmes, and as a civilian for the Department of Defense at the Armament Research & Development Center, where he had technical leadership responsibilities for embedded weapon systems software development. 
Ramsey has a Bachelor of Science degree in Data Processing within the Computer Science department from the University of Dayton in Dayton, Ohio, and is an IEEE Certified Biometrics Professional (CBP) and board member for the International Biometrics Identification Association (IBIA). He also serves as a Visiting Committee member and advisor for the forensics department at West Virginia University. 
Speaker Topics
Biometrics
Digital Identity
Facial Recognition
Areas of expertise
Spoken language
English
Want to book Ramsey BILLUPS ?
Do not hesitate to consult us for any events, webinar or conferences.