Proven, Scalable, AESA solution for SQUADRON 2020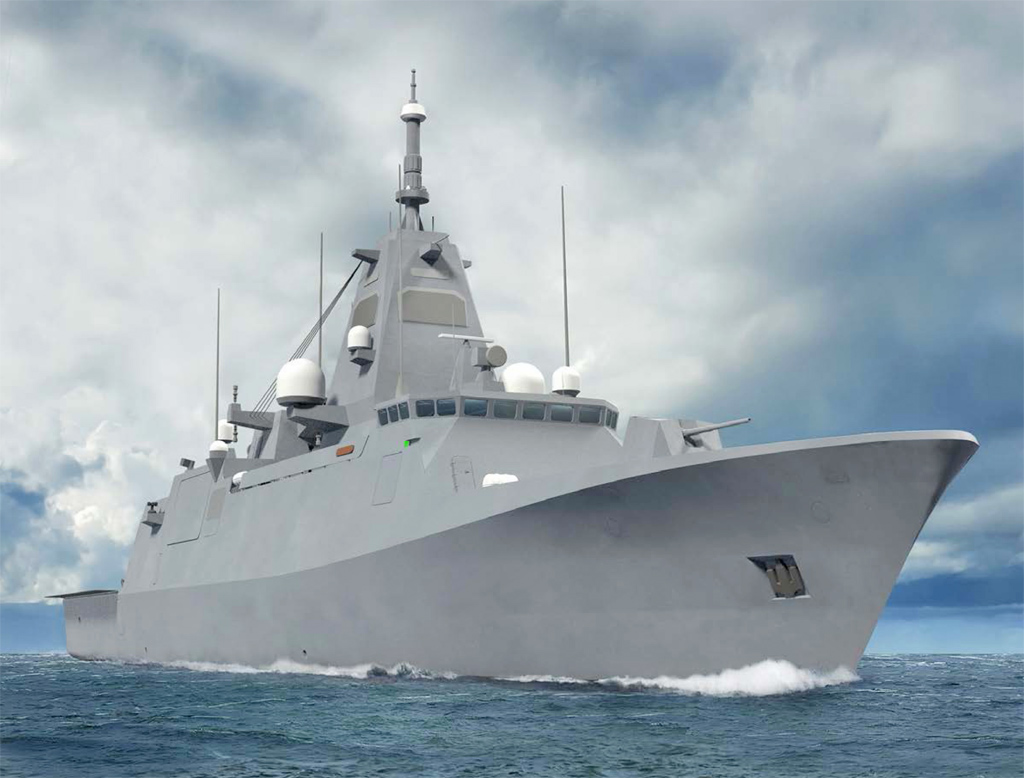 Ten years from now, the maritime above-water threat environment will be much more severe and complex. By 2030, mission system effectiveness of then-generation missile corvettes must be significantly better than today's state of the art – if they are to survive and succeed in naval operations worldwide. For this, sensor robustness is a MUST – especially against future air and surface threats.
The threat in the naval surface warfare domain  is fast evolving and becoming easier and cheaper to acquire by potential adversaries. It can include airborne or surface drones, precision-guided munitions, or submarine-fired pop-up missiles, typically attacking just above the sea surface (low elevation, sea skimming) or from high elevation angles (high diving).
Radar is the primary means to detect these threats. In complex naval environments, such as the littoral waters of the Baltic and the Gulf of Bothnia, this is challenged by clutter, ducting and other conditions that hamper signal propagation and detection performance. As a consequence, lethal threats can arrive with little or no warning.
Creating sufficient battlespace
To ensure survivability in this environment, naval radar solutions must be able to create sufficient battlespace reaction time for a robust detect-to-engage chain. In other words: detect, track and classify incoming targets quick enough ("First Time Right!") so that every threat can be timely neutralized with effectors such as surface-to-air missiles, gunfire or soft-kill countermeasures.
Naval radar must be able to do this under all clutter and ducting conditions, in the face of severe jamming and without increasing the false alarm rate. This is especially true at low elevation, where potentially the most lethal of threats will be. These can be either extremely fast (supersonic or even hypersonic intelligent missiles) or extremely slow (drones, drifting mines or the periscope of a lurking submarine). They can be stealthy, agile, and perform coordinated (swarm) saturation attacks under heavy jamming conditions. These threats will be very real, so navies should not compromise on requirements.
 
Proven Fixed Panel Radar to Ensure Robustness
Facing such a complex threat set, a rotating volume search radar solution cannot be relied upon to deliver the necessary battlespace awareness. Next-generation naval ships which operate in the complex threat scenarios must have a fixed panel AESA radar system to ensure robust surveillance & tracking performance.
Thales fully proven S-band four-face, fixed panel solution, the baseline of which has been in front line operational service with the Royal Netherlands Navy since 2012, has met or exceeded the requirements of the Royal Netherlands Navy.
Taking this proven technology one step further, Thales has introduced into it the very latest iteration of AESA technology, which is a generation ahead of competitor AESA solutions and which is also already at sea in the NS100-series of surveillance radars. This world-beating "AESA 2.0" provides truly unrestricted flexibility in beam forming and beam steering, thanks to its dual-axis multi-beam scanning and fully digital front end technology. The software-defined growth potential this provides will keep the radar suite operationally relevant throughout its lifetime.

For above-water sensor performance, the Thales fixed panel S-band radar suite will provide the critical enhancement that is needed in tomorrow's maritime environment.
It significantly enhances performance in the Anti-Air Warfare (AAW), Anti-Surface Warfare (ASuW) and Anti-Submarine Warfare (ASW > periscope detection, pop-up missile detection) domains. It provides comprehensive defensive capabilities against air and surface threats, maximizing the potential of the ship's available above-water sensor and effector capabilities.
To counter the future's complex threat scenarios, the fixed panel S-band radar  is adaptable and extendable, ensuring that it remains operationally relevant through life. This enables the Finnish Navy to field highly capable and highly survivable SQUADRON 2020 missile corvettes at an internationally competitive cost; providing credible sea power far into the 21st Century.
Thales SM400 and NS100/200  S-band family of AESA radars are already in service and under contract for 14 naval ships both NATO and non-NATO  navies and is related to the earlier Thales SMART-S family of S-band surveillance radars, of which more than 85 have been sold to 20 navies, including NATO navies such as Canada, Denmark, France, Germany, the Netherlands, Poland, Portugal and Turkey.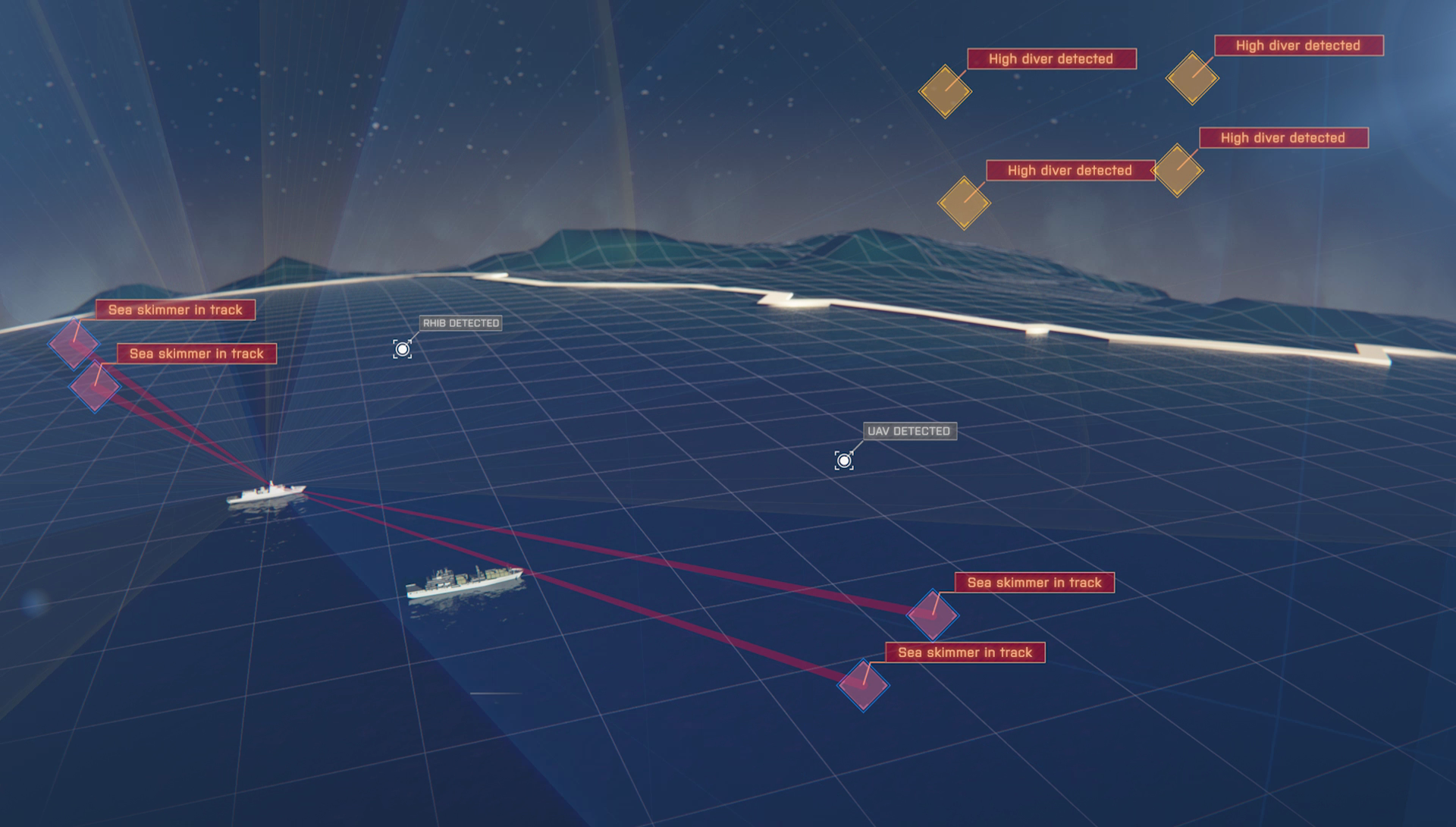 The four-face S-band radar will act as one single integrated reconfigurable radar system, sharing the same, integrated radar suite processing. The suite has four staring radar faces, one in each quadrant, all supporting dual-axis multi-beam operation (supporting search, multi-target track, classification and missile guidance capabilities).
An inherent  long time-on-target and multi-mode radar performance, the Thales fixed panel S-band radar suite will match the complicated post-2025 operational environment. Integrated with STIR 1.2 EO mk 2 dual-band (X/Ka-band) fire control radars , it supports ESSM Block 2 firepower against saturation attacks.
The fixed panel S-band radar is fully scalable and reconfigurable, both in hardware and software, supporting periodic functionality upgrades through-life. In what can be called AESA 2.0, it introduces the very latest in transmission and receive technology with fully digital radar front-ends, based on high bandwidth receivers that deliver digital video on element level for digital beam forming on receive. This unique feature, not offered by regular AESA radars, provides total flexibility in electronic beam forming and beam steering, a key enabler for future growth to match threat developments.
The radar also includes system management functions for improved availability. Size, weight and power consumption are significantly reduced when compared to earlier surveillance radars.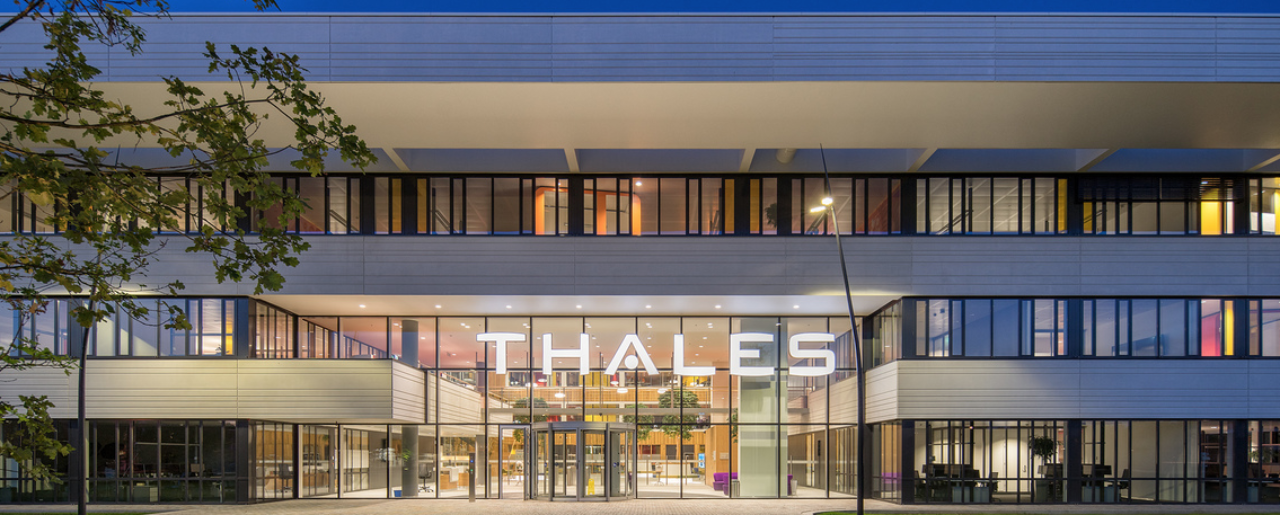 On time delivery
Thales Nederland has a solid reputation for delivery, quality, integration service and chain performance assurance. The fixed panel S-band radar proposed for Finland's SQUADRON 2020 is based on the SM400, an improved development of the SMILE and the NS100-series S-band radars that have been deployed since 2012 on 14 naval surface combatants in Western European and Southeast Asian navies.
Thus far in the 21st Century , Thales has successfully delivered state-of-the-art complex naval AESA radar system solutions, including fixed panel radars, for some 30 ships in front line service today in Australia, Denmark, Germany, Japan, the Netherlands, and Singapore, all allied nations of Finland. Similar projects elsewhere in which Thales was not involved, have seen major cost overruns and delays (examples: Type 45 in UK, Hobart class in Australia, F 125 in Germany).
Conclusion – Thales fixed panel S-band radar assures mission success and delivers true value for money
Surface warships fitted with the Thales fixed panel S-band radar will be truly able to adapt to the future threat environment. This radar solution counters the changed, much more complex threat environment. It enables the Finnish Navy to optimally use the latest multi-mode and multi-domain self-defense weapons and countermeasures (notably ESSM Block II).
Superior radar performance provided by the Thales SM400 fixed-panel S-band generates optimum situational and critical awareness. As such, it is a major contributor to the Finnish Navy's capacity for escalation dominance, for deterrence and for denial. This state-of-the-art solution will result in excellent naval surface warfare capability; ensuring sea power presence and force projection for Finland, well into the 2040s.