Creating social value through education
Andrew Bell, Managing Director of Ground Transportation Systems 
When it comes to creating social value through work, every industry varies in its capacity to provide wider benefits to society. At Thales transportation, we are uniquely positioned to increase social value through education. 
With our best-in-class research and development teams, innovative practices and ground-breaking technology, Thales transportation demonstrates its commitment to the next generation of engineers through the sponsorship of third-level apprenticeships, school mentorships and teaching programmes, alongside our partners such as the London Transport Museum.
When it comes to British transport in particular, we're working to revolutionise and shape the future of rail – in a way that benefits passengers, operators, government and even the environment. In order to continuing striving towards this goal, educating and inspiring the engineers of the future can and should play a leading role. 
London Transport Museum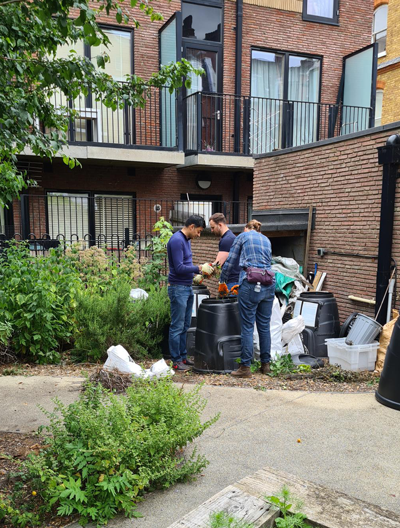 Earlier this year, we were delighted to announce our partnership with the London Transport Museum, working together to drive renewed interest in the transport engineering field. Throughout the summer, we have had the opportunity to work with the Museum on our 'Enjoyment to Employment' scheme, running joint initiatives such as the 'Inspire Engineering Programme'. 
Providing an authentic experience for STEM exploration, the Inspire Engineering Programme allows our engineers to get in front of students – from a range of backgrounds – and highlight career paths that some of them had not considered previously. 
By offering a fresh look and engaging experience in the field, the programme shows students what it means to be an engineer, the variety of skills required and the benefits they can bring to themselves and society when qualified. 
Working primarily with students from Year 7 – 9, our onsite Inspire Engineering Day includes interviews with GTS inspiring engineers, interactive 'Sustainable Cities' challenges and exploring engineering wonders at the London Transport Museum Depot.
South Bank UTC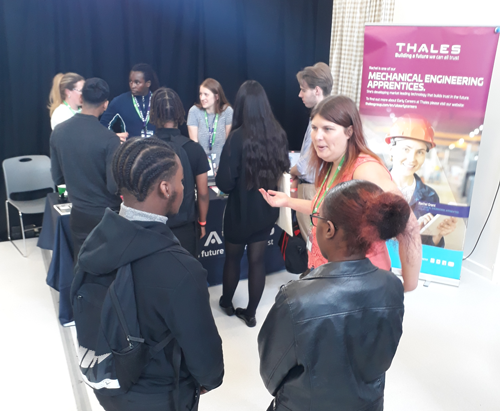 As well as this, our Thales transportation STEM ambassador recently met with sixth form students at the South Bank UTC career fair, discussing job opportunities and highlighting career paths for those who want to pursue engineering – and also for those who hadn't yet considered the field. 
This was carried out with the help of our Thales GTS apprentices, who we are sponsoring to complete their degrees at London Southbank University, giving them the opportunity to help guide younger students through peer-to-peer advice and encourage the next generation of engineers. 
These two initiatives form just a small part of our education offering. This September, Thales transportation will help launch the 'Coding the Capital programme' at the London Transport Museum, helping students and visitors learn the basics of railway signalling. This is bolstered by our LTM Family and Green Journeys initiatives, which are running all summer. 
Setting up for success
Through our education and outreach programmes, Thales Ground Transportation Systems is breaking down barriers and opening up young students to the sheer diversity within engineering – one that accommodates a wide variety of interests, skills and specialties. 
This way, we bolster our social value contribution in a more equitable manner, and both the company and society stand to reap the benefits of renewed interest and enrolment in engineering.