Kate Ford: keeping millions of Londoners on the move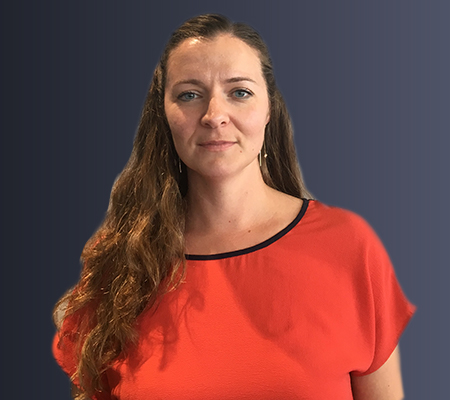 The Four Lines Modernisation project (4LM), is the world's largest signalling upgrade, across four of London Underground's most important railway lines: Circle, District, Hammersmith & City and Metropolitan. Between them, these lines account for 40% of the London Underground's traffic, keeping millions of Londoners on the move each day.
One of the people making this possible is Kate Ford, a Field Operations & Test Manager. Kate is responsible for the site teams that carry out the testing work, ensuring their results are reviewed in time and that all the evidence is captured. She plans the works out for them, keeping an eye on the long term deliverables, the budget and overall time frame.
Having recently returned from maternity leave Kate enjoys the variety of her days, and moving forward in her career she hopes to manage bigger teams and budgets, and be on the delivery side of major Thales project.
Every day is extremely different and while I'm not necessarily involved in all the detail on site, the strategic problem-solving – in terms of coordinating activities and engineering solutions, and trying to get to the best result overall – is what I really enjoy doing.
Kate Ford, Field Operations & Test Manager, Thales in the UK
And it is certainly a complex project she is working on. Unique features include five complex rail junctions, 113 stations and 191 trains, interfacing the system with four depots, six sidings (two of them major), and the integration of existing CCTV and PA systems with a new central control centre. 
Most of the engineering and testing work can only take place during a set three-hour window every day, between 0130 and 0430, during which time around 400 engineers are deployed on site. This adds to the complexity of coordinating teams.
Kate relies on 10 years of experience working for Thales, where she started as a site manager, and before that, four years as a Technical Leader in the Army. She also had her dad, another engineer, as a role model.
"My father was an engineer and I always wanted to be like him," she recalls. "He was very supportive with me from the beginning and helped with finding work placements."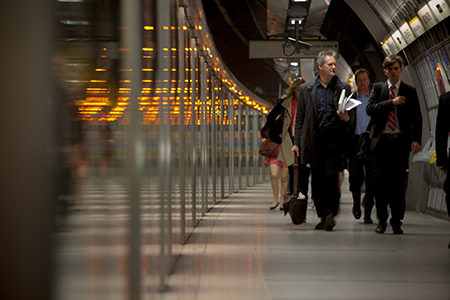 Kate has a daughter and two boys, who could be taking the family legacy forward. She explains how important it is to engage with future engineers at a young age: "They need to understand that it's ok to want to be an engineer. By having those conversations early on, explaining what an engineer does and engaging them as early as primary school so that they have that dream at the back of their head."
She believes this will help in recruiting the great minds of the future, and ensuring that transport and engineering remain important in driving London forward. 
Kate is also a strong advocate for women in engineering. And she is seeing the changes - for the first time in her 10 years at Thales she has two female engineers working with her in what has historically been an all-male team. She says: "There is still a small proportion of women compared to men in industries such as rail, mainly because of perceptions around the culture. As you get more senior women this encourages more to step-up, as they lead by example." 
Kate and Thales are keeping London safe, secure and on the move. Find out more here.