Living the dream: enhancing partnerships between business and academia
Home to some of the finest scientists in the world, there is no doubt that the universities of the UK can be an invaluable resource for our leading technology companies. The challenge for industry is to harness that resource.
That's why Thales UK is promoting new ways to make collaborative research easier, quicker and more productive.
 "Before you start working together you need to agree the terms of engagement. And those terms will be unique to that particular project and that particular relationship," explained Thales UK's Chief Scientist Chris Firth. "Getting it right is crucial."
With money, reputations and prestige at stake, there are important issues to resolve before research gets underway. There is the question of who owns the data and the intellectual property: does it belong to the sponsoring company or to the university? Where is the funding coming from? Who shares the risk? Who gets the rewards? These and other hurdles slow everything down and can put competitive advantage at risk.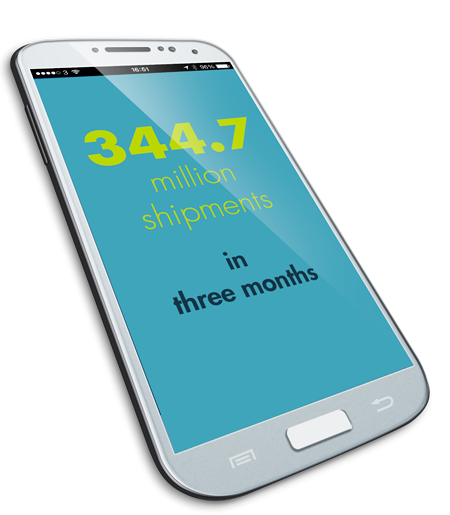 Firth points to mobile phones – a field that he helped to pioneer at Racal in the years before it was ultimately acquired by Thales - as an example of rapid technological evolution and the need for business agility.
"For a long time, we were all using voice-only cell phones. Then, in the late 2000's, something happened that changed the market forever: data-capable smartphones became available."
As recently as 2013, smartphones began to outsell regular cell phones. In 2016, according to research by IDC*, there were 344.7 million shipments in the first quarter alone. 
By Q4 2016, however, some analysts were predicting a slow down as the market reaches saturation: a stark reminder of how fleeting high-tech opportunities can be.
Clearly, the development of commercially successful technology requires insight, speed and innovation. For businesses and universities alike, everyone wants to come first.
 

Engaging with the UK's finest minds
Thales has longstanding relationships with around 30 British universities including Oxford and Cambridge. Technology resulting from these partnerships can be found all the way from the bottom of the ocean to the extremes of the solar system and everywhere in between.
The company has worked with the University of Manchester to develop sonar, Queens University of Belfast for cyber security, Surrey University for Automatic Number Plate Recognition (ANPR) technologies, Strathclyde University for optical imaging, lasers, and night vision, and on quantum physics with scientists at the University College London.
With high-tech products and services across a diverse range of highly competitive, high value markets including Aerospace, Space, Transportation, Defence and Security, Thales treasures and nurtures these crucial relationships.
 "We are not so arrogant as to think we have a monopoly on scientific talent," said Firth. "If you want new ideas and fresh thinking you have to step out of the corporate world and engage with the free-spirited, original thinking of academics," said Firth. "It also helps to share the risk and stretch the R&D budget, as well as providing recruitment opportunities."
So industry needs academia, but is the reverse also true? The answer is a resounding 'yes'.
The UK is second only to the United States in terms of the quality and recognition of the research it does. But to achieve that, British universities spend between five and six billion pounds of public money every year and they have been spending at that sort of level for quite some time. The obvious and important question to ask is 'what are we getting for our money?'
Universities are being monitored increasingly closely. They need to demonstrate value. The government wants to see a healthy return on investment. And the best way to do that is to team up with industry – to turn theoretical ideas into tangible commercial products. Academics simply can't afford to lock themselves away.
 

Cutting through complexity
In its paper 'Science and Innovation Audits – Calls for Expression of Interest', the Department for Business, Energy & Industrial Strategy states:
'There is clear evidence of a link between R&D spending and national productivity. Studies show that public investment in the science base generates returns of at least 20% per annum in perpetuity in the private sector.'
 
20% is an impressive return. It's obvious that industry, academia and the government can all benefit from cultivating these relationships. But how?
 
Part of the answer sounds deceptively simple. Thales is taking steps to streamline the process of building research partnerships by working from a standard contract, designed to be used with any academic institution and any project. Anything that is unique to the project or technology can be added on as required and rapidly signed off.
Already proven in other countries, the new templated approach has helped Thales UK to team up with Bristol University. Other British universities are expected to sign similar agreements in the near future. For Thales and for academia, bureaucracy will no longer be a threat to competitive advantage and commercial success.
Now and in the years to come - wherever technology takes us – Thales UK will do whatever it takes to build ever closer relationships with British universities - home to some of the finest minds and most advanced research in the world.
* Source: IDC Smartphone OS Market Share, 2016 Q2