Thales delivers its vision for decarbonising the railways through trusted digital solutions 
Thales presents its new white paper: 'Decarbonising Transport: the case for railways'
Download the white paper to find out more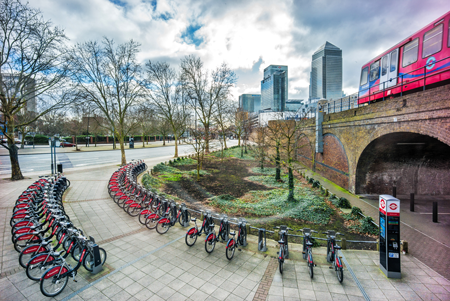 With new temperature records and extreme weather conditions, climate change is a real and growing threat. Now is the time to looks at how public transport can play its part and implement the solutions. Railways have a vital role in countering the dangers of climate change while supporting the economy and connecting people.
There is unprecedented change in the UK's mobility landscape driven by the need to meet green targets and the opportunity to exploit an increasingly mature technology base that is able to deliver against these. Thales believes that taking full advantage of innovation and digitisation will be crucial to decarbonising transport. 
A more efficient rail system, making use of trusted digital solutions, could deliver increased capacity, improve the passenger experience and offer the opportunity to get more freight off the road and onto the railways. This could be done by making the most of what we already have, without the need for new infrastructure, which is crucial in the context of increasingly stretched public resources.
Thales is developing complex Artificial Intelligence (AI) systems that, based on learning and knowledge, promote eco-responsible AI, which consumes less energy.
Driver advisory systems (GreenSpeed™), Traffic Management Systems (TMS), and systems to manage automatic operation of both metros (GreenCBTC) and autonomous trains (RailBot™) optimise energy consumption through carefully defined driving strategies and by calculating optimal acceleration and braking profiles in real time.
Where some of these technologies are in place in the UK, we see that they are already having a significant impact; for example, London's Circle, District, Hammersmith & City and Metropolitan lines, as part of the 4LM project, are using a communications-based train control solution that is delivering a 33% increase in peak-hour capacity.
Andy Bell, Vice President of Ground Transportation Systems, Thales UK said:
The UK is leading from the front with its ambitious targets on net- zero by 2050 and ten point plan for a Green Industrial Revolution. With a proven record across the world, we believe Thales to be uniquely placed in the transport industry to deliver the smart, integrated transport solutions that support both the Government's ambitions for decarbonisation and net zero emissions, and allows passengers to make informed choices about their end to end transport options.
This new white paper presents Thales's eco-responsible strategy in the transportation world. First, it outlines the position of railways in the current transport landscape. Second, it considers how railways can attract and absorb additional traffic. Finally, it examines how AI and digital tools can be used to enable expansion of the rail sector.
Download the white paper to find out more.