Maritime Autonomy 4.0: Building a new economy of the seas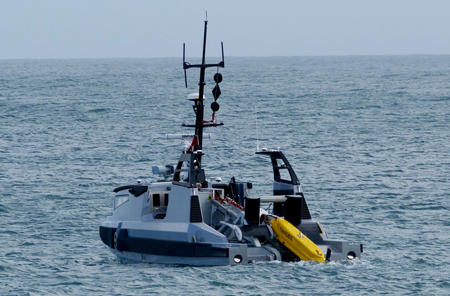 Maritime contributes £37.4bn to the UK GDP and 95% of the country's trade is seaborne. Furthermore, with the UK's upcoming exit from the European Union, the Government has signaled its intention to be even more ambitious in developing the maritime industry, as it aims to reshape its relationship with the world. Its long-term blueprint for the sector, Maritime 2050, outlines ambitious plans to become a world maritime leader.
 
However, public perceptions of the maritime industry are lagging behind the reality, according to new research from Thales, which has found that only one in three people (30%) believe that the ocean is very important to the economy.
 
Perceptions of ingenuity and innovation in maritime also reflect a general lack of awareness, according to the study. Just 17% of respondents predict we will see unmanned non-military vehicles in the ocean, significantly fewer than think we'll see them on the road or in the air (27% and 26% respectively). When in fact, various trials of autonomous vehicles are already underway in the maritime sector, including at the Maritime Autonomy Centre at Turnchapel Wharf, Plymouth, with a five year commitment to developing autonomous systems. This is one of a large number of projects Thales is involved in to develop the sector.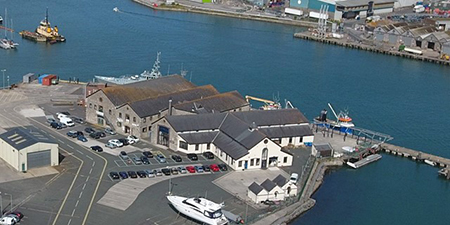 The oceans' contribution to life in the UK goes further than trade and security, ranging from supplying our energy needs and providing valuable natural resources, to protecting our fragile climate and environment. As such, maritime is on the rise, with predictions that the global ocean economy will double to £3tn by 2030.   
 
The Government has rightly set out an ambitious Maritime 2050 vision, requiring the engagement of industry, academia, small business and the general public. Yet, as our findings show, there is a need to significantly raise public awareness of, and engagement in, the importance of the maritime sector. Thales is proud to lead the charge in bringing together key stakeholders in the industry to explore the potential and opportunities that exist as well as come together to highlight the success in the sector.
 
Explore the recent findings here.