Recognising Tomorrow's Engineers Week 2017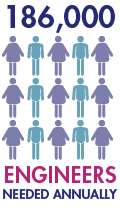 Tomorrow's Engineers Week is celebrated annually across the UK and is designed to help address the fact that over 186,000 people with engineering skills will be needed annually through to 2024.
In its fifth year, the theme for 2017 is 'Engineers on a Mission' and aims to highlight how engineers are striving to make the world a better place.
The broader focus for the week is to change perceptions of engineering amongst young people, their parents and teachers as well as addressing the gender imbalance in the industry.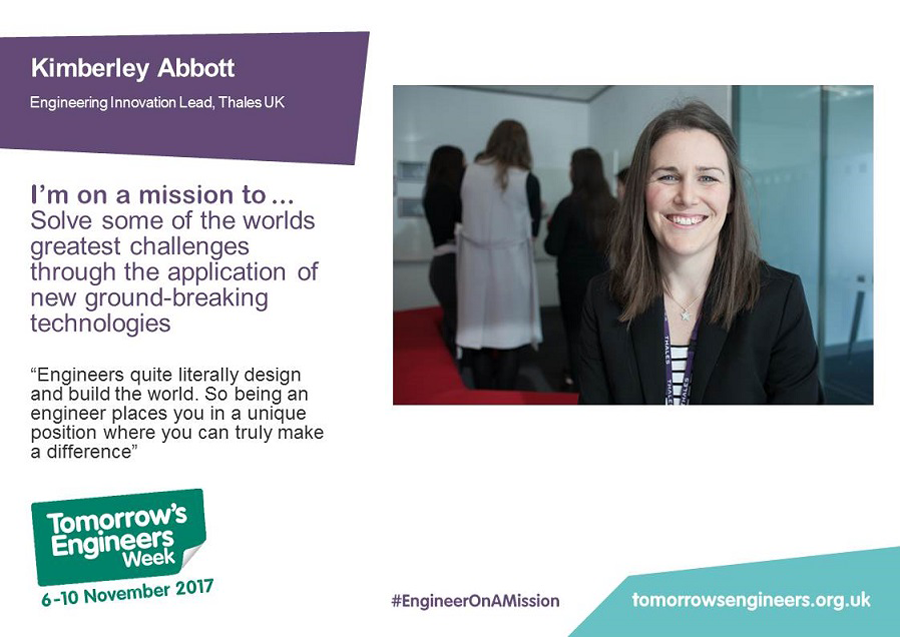 With females accounting for just 1 in 8 engineering roles, initiatives such as these are important to highlight the criticality of diversity in the workforce. Victor Chavez, Chief Executive of Thales in the UK, said: "At Thales we pride ourselves on being a world leader in technology and innovation across all our market sectors; defence, aerospace, security, transportation and space. Delivering cutting edge innovation requires a huge diversity of thought, skills and experiences and this is reflected in our need for a truly diverse workforce."
 

Encouraging STEM (Science, Technology, Engineering, Maths) to address gender imbalance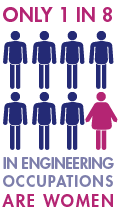 Despite girls and boys achieving almost equal A*-C grades at GCSE, girls constitute only one fifth of A-level physics students; more alarmingly, the drop-out rate for girls doing science-based A-levels is considerably higher than for boys. Eve Maywood, Education and Outreach Manager at Thales in the UK, believes that this is, in part, because a lack of exciting female STEM role models in the media perpetuates the myth that science and engineering are for boys. Eve commented: "Most young people know who Brian Cox is but where are the women bringing STEM to life and making it relevant for girls? One of the biggest problems is the assumption that you have to be extremely intelligent to do STEM subjects and this has a big impact when it comes to girls as they will often have more negative perceptions of their own ability."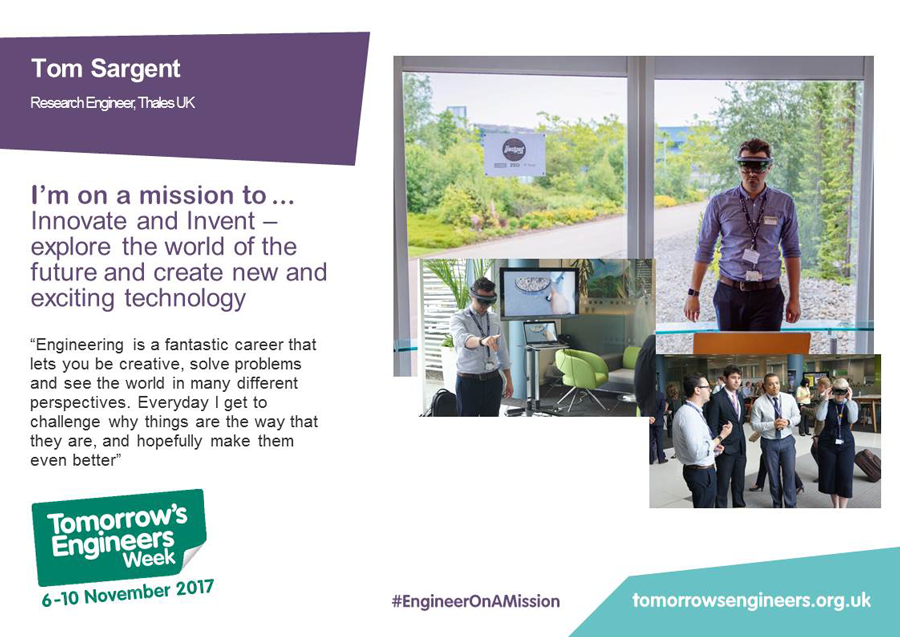 To address this issue, Thales works closely with local schools so they can provide inspiring examples of what women do in the engineering industry and demonstrate the different educational routes that get them there. The industry has many proactive, female STEM ambassadors who are passionate about engaging with students and Thales is also utilising the enthusiasm of recent graduates and apprentices in the same way. Eve said "It's an interactive way of showing young people 'Look, I was where you are once: this is where I am now and this is how you can get here too."
Read more about Tomorrow's Engineers Week here.