Smart energy management: how will the grid cope with our changing energy habits?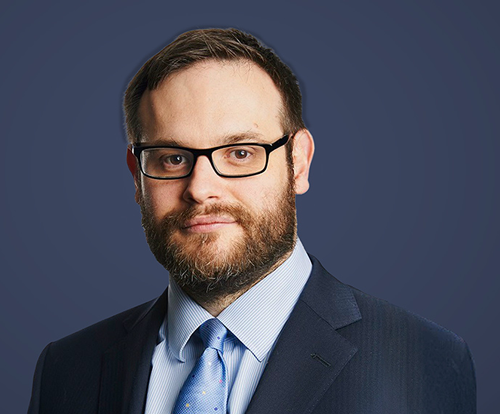 Craig Read, Solution Architect, Engineering Services and Digital Trust at Thales, explains how our ever-growing energy consumption needs to be carefully managed, if we are to avoid blackouts in the future.
The way we use energy is changing. With a flick of a switch, the COVID-19 pandemic transformed our consumption habits as people retreated from the office and began working from home, sparking an increase in residential electricity demands in economies around the world. The rise of digitally connected devices and electric vehicles has also seen a remarkable rise in energy usage, as increasing numbers of hungry electric cars and thirsty technologies consume power from the grid.
"Smart energy management aims to monitor and control consumption, so that electricity companies can anticipate usage, reduce waste and make the power network more efficient and effective in coping with growing demand," says Craig.
Smart energy management aims to monitor and control consumption so that electricity companies can anticipate usage, reduce waste and make the system more efficient in coping with growing demand.
In the past, energy providers boosted capacity during power-hungry events on television, such as during Coronation Street's Christmas special, or the World Cup final, in a bid to protect the grid from potential peaks in energy demand. 
They knew ad breaks during such programmes would trigger a large majority of the UK's population to simultaneously turn on their kettles causing a spike in energy usage, which could lead to energy failure if supply could not meet the need.
Today, smart meters provide a means of measuring energy usage in near real time, allowing consumers to view their energy usage live and make adjustments. 
"The technology is a useful tool in the realisation of the smart energy grid," says Craig. "Two-way communication between consumers and the energy network enables real-time, accurate reporting, on specific household usage for example. The data provided by smart meters can also be used by consumers to manage their energy consumption, matching use with daily low-cost tariffs so they can save power and money." 
"A more enriched approach to energy consumption would be to not just notify customers when energy is cheap or expensive, but to incorporate automation that manages consumption against grid status. For example, household appliances could be programmed to respond to a smart meter signal that indicates the level of demand on the grid. This could enable electric vehicle chargers to automatically reduce their power consumption during peaks or increase it when there is a surplus in renewable energy available. This could be expanded to everyday appliances such as washing machines, dishwashers, kettles, fridge freezers and so on, with the smart meter used as the mechanism to provide data that supports such functionality."
However, Craig explains that this smart energy network is not without risk: "With connected systems like these, data integrity is now paramount as decisions could be made by appliances based on data provided, but what if those decisions are not desirable? At our Resilient Works facility in Ebbw Vale, Thales is undertaking research that aims to ensure the security and resilience of the energy grid, so that hackers cannot manipulate data or smart meters at many households with the aim of causing widespread disruption due to power outages.

Integrating renewable energy into the grid safely and securely
The International Energy Agency World Energy Outlook 2019 report found that rising electricity demand was one of the key reasons why global CO2 emissions from the power sector reached a record high in 2018. This has led to an increased focus on cleaner power generation and the use of low emission renewable energy generation technologies.  
Craig explains: "We are seeing a move away from the older, more polluting and carbon-producing conventional power stations, such as coal-fired facilities, to greener, sustainable sources such as wind and solar. This also includes clean gas turbine power and more modern nuclear generation, which when combined with carbon balancing schemes, enables power generation to be reliable, manageable and supports moving towards a carbon neutral position."
However, balancing the energy system (i.e. ensuring that demand is met by supply) is still challenging as distributed energy sources (DES) make up a greater proportion of our energy mix. Distributed energy sources are small-scale power generation or storage technologies (typically in the range of 1 kW to 10,000 kW) used to provide an alternative to or an enhancement of the traditional power plants. 
The threat of an imbalance  between supply and demand is why the National Grid and other distribution networks spend vast sums of money developing enhanced forecasting systems and have a generation network that has a mix of continuous and rapid response generation capabilities. The use of transient energy sources also provides the case for other on-grid balancing systems such as battery storage, which can be used to smooth out the harder to manage energy peaks and troughs.
Craig explains: "In the past, conventional power stations generated energy at such a rate that they could have a big stabling impact upon the grid and bring the system back into balance should an incident occur." 
"However, smaller DES are unable to implement system balancing services in the same way, and this has the potential to result in system imbalance, and power outages. This highlights the benefit of more flexible energy generation and storage on the grid, implemented across connected distributed systems that can rapidly respond to changes in supply and demand."
Craig continues: "We know how tightly coupled and interconnected modern life is with the electricity grid. And, the downside of being connected is we are much more vulnerable to disruptions when incidents occur."
Any blackout today, even if it lasted just 45 minutes would affect millions of consumers and could easily lead to days of disruption afterwards, such as on the rail networks, airports hospitals and other critical infrastructure.  
How Thales Ebbw Vale is playing a key role
Thales Ebbw Vale is working to make the modern energy system more resilient and adaptive so that DES can support the stability of the grid.  
"Big data will play an important role, allowing the flow of information from multiple parties, such as smart meters and weather forecasts to facilitate dynamic adjustments to energy provision in response to real-time operational conditions," says Craig. 
"We are also researching how we can coordinate distributed energy supplies so that together, they can act in the same way as conventional power stations and provide balance when instability occurs. Ensuring that they are resistant to cyber-attacks is another key area of focus."
Craig concludes: "Thales stands out in our ability to help customers due to our deep engineering heritage in developing and supporting critical national infrastructure. This provides us with knowledge and understanding of the mechanics of these systems and their operations, which we can pair with our expertise in cyber resilience and trust to deliver value that is not found elsewhere."