Submarine engineer retires after 50 years of operational service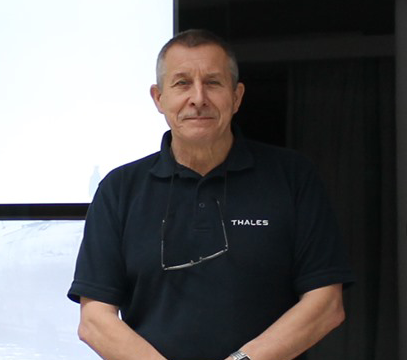 A Thales submarine engineer from Glasgow has just retired after an impressive 52 year career that has remarkably mirrored the Royal Navy's longest running continuous operation.
In April 1969, the navy began Operation Relentless, which has meant a UK ballistic missile submarine has patrolled every single day for the past 50 years – providing the nation's deterrent and helping keep the UK safe.
The same month and year, a 16-year-old Willie Murray joined Barr & Stroud (later to become Thales) to start a four year apprenticeship. 
Fifty-two years on, his amazing career can boast that he has worked on every periscope for every boat and class that have served under the Op Relentless banner, including the introduction of some technology world firsts.
Thales has been the sole provider of submarine periscope and optronic mast capabilities to the Royal Navy since 1917. What is often not told under that fact is the contribution of the Glasgow employees and their close working relationship with the Submarine Service.
Willie said: "Looking back, I've been very lucky to work with such interesting people, both here in Thales and in the Royal Navy. 
I left school at 15 and I always knew I wanted to build something. So I started a pre-apprentice course and was then given a list of names that were taking people on. Barr & Stroud jumped out at me as an iconic name for engineering in Glasgow.
"A big motivating factor was that the four-year apprenticeship offered a route to a job where I would be known as a Scientific Instrument Maker!
"So I joined in April 1969 and in those days Barr & Stroud was based at Anniesland. It was a huge facility, with its own foundry, facilities for polishing lenses and all sorts of works and I ended up in periscopes which really suited me. I later moved to the current Thales site at Linthouse in 1992.
"It was definitely a badge of pride to say you worked for Barr & Stroud. My first boss, Duncan Scott, was a really good influence. He knew how to handle people and more importantly, taught you how to conduct yourself.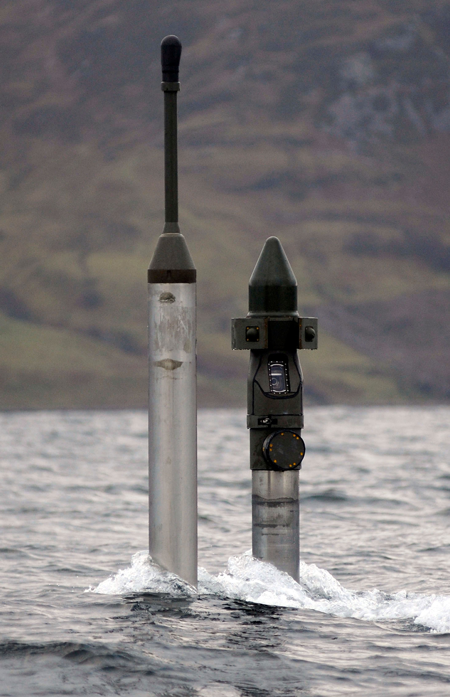 "It's worth remembering that this period was still very much the Cold War. There was a lot of secrecy, a lot of codes used for the periscopes. There was a tremendous amount of individual and collective pride among employees. Every periscope was hand-made and it took between a year and 18 months to produce one.
"Everyone sees the iconic attack periscopes breaking the surface in the movies, but we've delivered so many world firsts here, including the world's first thermal imaging sensor and the world's first laser rangefinder periscope.
"I've been very lucky and been on a number of boats and met a lot of submariners, including the Trafalgar, Vanguard, Upholder, Swiftsure and Astute Classes. They've always been a great bunch, very impressed with our technology and there's a lot of mutual respect."
Both Willie and fellow employee Derek McCaffery were awarded Submarine Oscars in 2019 for their industry service to the navy's submariners and Willie's achievement was also mentioned in the Scottish Government.
Willie added: "It's always been about the relationship with the customer – both with the Royal Navy and our many exports.
"I suppose the game-changer was our introduction of the first optronic mast in the late 1990s – it was non-hull penetrating and images could be fed into the control room.
"It was always in the back of our minds – life and limb depended on you and your workmates. You couldn't afford any mistakes in the manufacturing – water ingress through the hull was just an unthinkable option for the crew.
"I suppose it's fitting in a way that my career is coming to end just as Thales has been given the contract to supply the new combat system mast for the next generation Dreadnought class submarine. 
"I've been training a group of employees in my current role in quality inspection so I am hoping they will be working on the Dreadnought in the years to come.
"It's been a huge honour to play a part in the Glasgow story."
Find out more about Thales's involvement in 100 years of periscope technology