Thales named as a finalist in Maritime UK Awards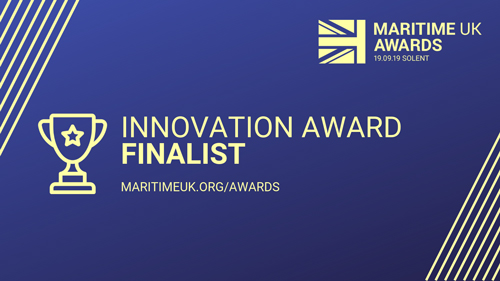 Thales has been named as one of the best in the UK's £40bn maritime sector after being shortlisted in the first ever Maritime UK Awards. Thales has been shortlisted in the Innovation category after impressing industry judges with our work on maritime autonomy.
As one of the world's seafaring nations, the UK has always been at the forefront of marine technology. Yet in order to retain its position, the UK must be ready to plan and to adapt for new technologies that are coming over the horizon. The impact of autonomy on the UK maritime industry is going to be fundamental – the digitalisation of the high seas – involving autonomous vessels, AI, big data analytics, connectivity & cyber security.
Maritime Autonomy will be a critical element of Maritime 4.0 and how we can build a new economy of the seas. Thales is developing international collaborative technology as a basis for this autonomous future. From taking the man out of the minefield with our Maritime Mine Counter Measures (MMCM) system to utilising these core technologies for wind farm inspection the UK is at the forefront of this maritime revolution.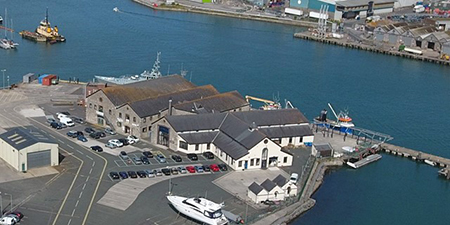 This shortlisting recognises the UK Maritime Autonomy Centre at Turnchapel Wharf which is a key step for Thales and the UK in delivering innovative maritime technologies. This £1 million facility is a centre of excellence for trials, assessment and certification and our five year commitment will create 20 new, highly skilled, jobs with an aspiration to continue to grow further our footprint in the future. Turnchapel will enable industry and academia to experiment and innovate together to help counter emerging threats in the maritime domain. With such a demand from both the civil and military markets for developing autonomous systems the facility in Plymouth will be a critical piece of infrastructure for the UK. We have an ambition in Turnchapel to create an eco-system of SMEs and academia to deliver the next generation of maritime autonomous systems.
The primary reason for establishing Turnchapel is for the testing of the UK/French Maritime Mine Counter Measures system - MMCM - a game changing collaborative programme. MMCM and the autonomous systems tested here will enable the Royal Navy to fundamentally transform their approach to mine warfare delivering a step change in mission effectiveness and cost. Designed to keep sailors out of harm's way during mine hunting MMCM will deliver safer operations with a new generation of USVs (Unmanned Surface Vehicles) and UUVs (Unmanned Underwater Vehicles) carrying specialist mine hunting payloads.
Chris Wardman, Maritime Autonomous Systems Lead said: "Thales being shortlisted for the Maritime UK Innovation award is a testament to the ingenuity and dedication of our people. It demonstrates that Thales and the UK are at the forefront of a technological revolution in maritime autonomy. This is only part of the development of Maritime 4.0 which will leverage the full range of digital technologies including cyber security, AI, big data and autonomy."
Ben Murray, Director of Maritime UK said:
Our judges have been blown away by the quality of entries in these inaugural awards. The bar really has been set high and the panel have had a difficult task whittling it down to the final shortlist. Those who have been named as finalists should be very proud.
The Maritime UK Awards will take place in Southampton on 19 September.