Thales showcases a glimpse into the future in PhD conference
Thales has held a highly-successful PhD conference at its Green Park site in Reading, bringing together a host of academic and industry expertise in the spirit of innovation and partnership to look together into the future where technology can benefit society.
Typically, Thales has more than 50 sponsored PhD students at a given time based at universities across the UK.  Our PhD student cohort is at the heart of our academic engagement strategy and delivers an invaluable network of highly skilled people.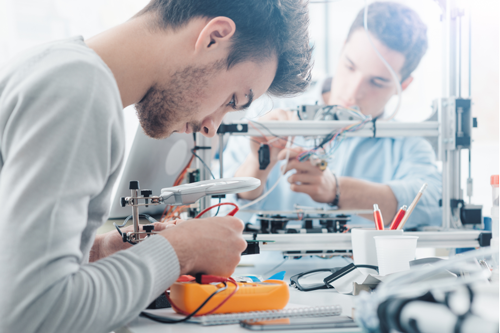 This access to cutting-edge knowledge and technology is crucial to the future growth and profitability of the business. 
PhD students and academic guests mingled at the innovation centre at the Berkshire site where they participated in a range of talks, panel sessions and presentations by experts, including Thales Group Chief Technical Officer Bernhard Quendt and UK CTO, Dr Paul Gosling.
The PhD students were also able to display their individual projects across a multiple of technologies and disciplines, ranging from low Earth orbit satellites, how to control swarms of search robots, remotely controlling robots on the Moon and the future use of quantum technology for navigation.
Dr Matt Ball, UK Chief Scientist, said: "It is incredibly important for us to build trusting relationships with academia for many reasons.
"We work with academia because it gives us access to world class campus capability and capacity complementary to that  available in Thales and de-risking through cost sharing with Universities.
"It is also gives us access to leading horizon scanning academics to get early insights into emergent theories, concepts and tech that could disrupt our markets or enhance our products and services.
"We are investing to gain deeper understanding in key emerging technologies such as Autonomy, Advanced Materials, next generation Radar concepts and Quantum Sensing and Communications.
"It is important to build these relationships. Autonomy was a key conference theme and we are already understanding how autonomous boats can be used to clear sea mines or launch teams of robot bugs and drones to inspect offshore windfarms.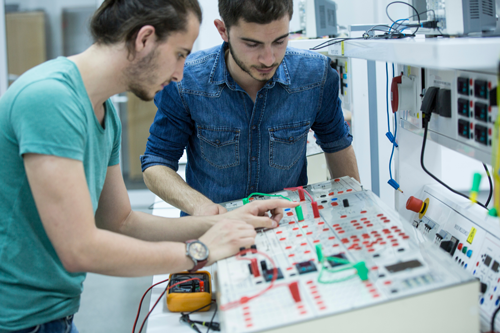 "We are constantly horizon scanning and with pace of change of technology in the modern era, we can't try to do everything ourselves and need to work with partners to accelerate our understanding.
"Thales has a fantastic network of academic partnerships that help us deliver world class future products and services to our customers. Events such as these reinforce our commitment to build trusted relationships with universities.
"We are a good company to come and work for with many exciting opportunities for careers in research in cutting edge technologies."