Transforming Britain's journeys
Cost effective, safe, dependable, fast – the advantages of carrying passengers and freight by rail have been proven time and again over a period of nearly 200 years.  And there's a world of potential for major advances in the near future. But there's a problem. 
Right now, organisations of all types are chasing the dream of digital transformation – the state of being fully connected to every data source, and of using 'big data' analytics, artificial intelligence and autonomous system to make better, faster decisions. 
Network Rail has set out its own strategic plan for a digital railway and is working with Thales and other companies to make the UK's rail systems and infrastructure fit for the future, and truly world-class.
Central to this vision is the introduction of an in-cab digital European Train Control System (ETCS), supported by a new national traffic management system. It's an ambitious undertaking which will enable faster, more frequent trains, a superior passenger experience and many environmental, social and economic benefits. 
For example:
The capacity of our current rail network could increase by as much as 40%, because trains will be able to run much more closely together, without compromising safety.
A reduced infrastructure and the superior reliability of digital systems means there is less to go wrong.
A lower maintenance overhead reduces cost while improving safety. 
Additional savings can be expected by upgrading current rolling stock with new digital technology, for example equipping the Intercity 125 with ETCS: a programme which is already underway.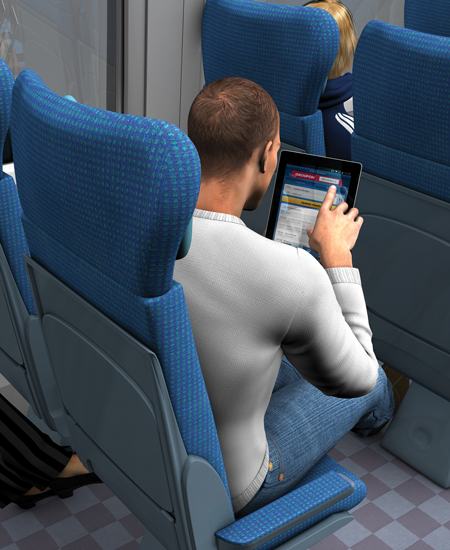 One of the early digital breakthroughs, Lite4ce™ - Thales's fibre-optic train detection system - is currently being tested at Birmingham New Street station by Network Rail. The most immediate application is for it to replace legacy train positioning systems such as 'axle counters', which detect the passing of a train between two points on a track.  But it has the potential to do much more.
Lite4ce can also capture and report data such as the speed and weight of the train and carriages or wagons as they pass. This information could be used to optimise braking curves (essential for automated and autonomous trains), or combined with traffic management systems such as Aramis™ and driver advisory systems like GreenSpeed™.
Importantly, Lite4ce is a maintenance-free, passive sensor, which is immune to electromagnetic interference and doesn't require a power supply or copper cable. About the size of a smartphone, Lite4ce can be installed in minutes, simply by gluing it to the side of the rail with a special adhesive.
 
Lite4ce isn't the only type of sensor being used on the railways. There are hundreds of others, installed in their tens of thousands, quietly monitoring an astonishing array of components. In fact, Thales developed, deployed and supported a 'predict and prevent' tool that provides round-the-clock, non-invasive monitoring of more than 64,000 Network Rail assets.
It is the ability of sensors to capture data remotely and feed it back to 'big data' analytics systems which is so useful for digital transformation. By looking for subtle changes – voltage fluctuations, is one example – the analytics platform can tell when something is showing very early signs of failure and flag it for human intervention. Plus, the historic data can be used to fine tune preventative maintenance schedules.
Diagnosing problems early and from afar has obvious safety advantages. But when a remote sensor infrastructure is combined with a cloud-based analytics solution, such as Thales's TIRIS offering, it is possible to eliminate unplanned maintenance, reduce site visits by half and slash costs by 30% - a combination which has the potential to deliver an impressive 500% return on investment.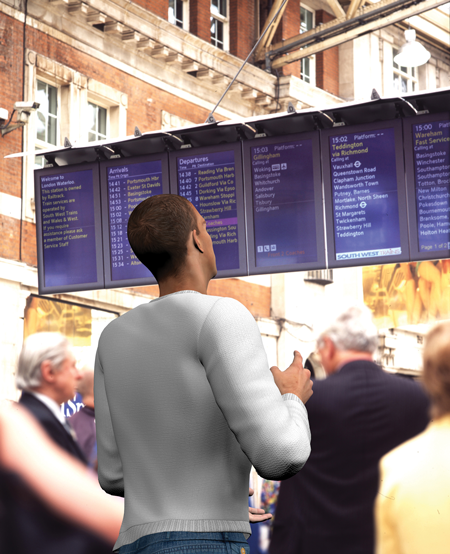 Bringing about digital transformation on the scale envisioned by Network Rail is clearly no small project. And the outcome will have a major effect, not just on our transport infrastructure but on our national economy. 
Success depends on teaming up with suppliers who can offer expertise not just in digital technology, but in cyber security and the operational technology used by railways across the globe. And that's where Thales comes in.
Thales is ranked second in the world in rail signalling systems, with 17,000 Km of track equipped with our ETCS solutions in 38 countries. In addition, our Aramis™ traffic management system controls 72,000 Km of mainline route - almost enough to circle the world twice over. 
We have supplied train protection and warning systems to every major UK train builder for new build vehicles since 2001, and our market share currently stands at around 90% of all UK rolling stock and 100% for all UK infrastructure equipment. 
And the thing that makes Thales really stand out from the crowd is our deep understanding of cyber security.
Whatever it takes
Rail transport is one of the Thales market domains where digital technologies are bringing the most quantifiable operational and financial benefits to our customers. The use of smart sensors to gather data and the treatment of this data via Big Data analytics to improve performance are the two key pillars for the future of the digital rail ecosystem.
Thales is 100% committed to transforming Britain journeys - keeping us all safe, secure, and on the move as the modernisation of the railway takes shape.
 

Find out more about the people transforming Britain's journeys