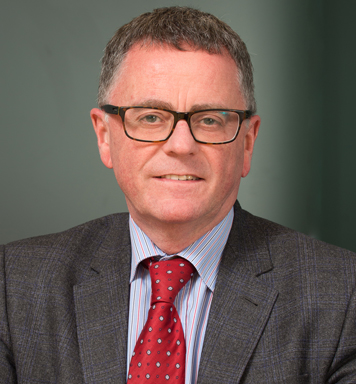 VP, Export Sales
Bob Baxter was appointed VP, Export Sales for Thales UK in January 2015.
Prior to joining Thales, Bob was Vice President UK Sales for the Security & Smart Systems Division of Selex ES.  In that role, he was responsible for developing business in the defence, aerospace, security, transportation and energy sectors, both in the UK and in export markets.
Bob's early career was as a Systems Engineer, working on a number of large complex programmes such as the ALARM Missile System, EH101 Merlin Helicopter Mission System and Hawk Mk100/200 Avionics System.  He then led a number of large bids and programmes – most notably, successfully leading the multi-national EuroDASS Consortium bid to secure the contract to deliver the Defensive Aids Suite for the second Tranche of the Eurofighter Typhoon.
In 2010, Bob was appointed a Fellow of the International Security Research Directorate at Chatham House, working on policy and strategy development in areas such as National Security, Organised Crime and International Drug Control.
Bob is married and has one daughter.