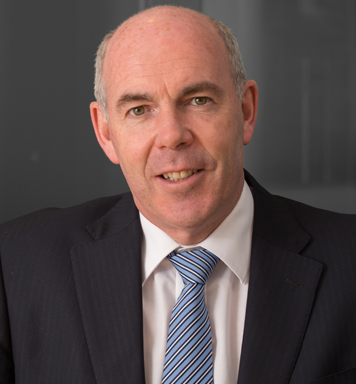 VP, Sales
David Beatty was born and educated in Belfast, Northern Ireland and in 1977, was awarded an Engineering Scholarship by Queens University Belfast and local Aerospace company, Short Brothers plc.
In 1981, he joined the Missile Systems Division of Shorts as a Systems Engineer working on programmes such as Seacat, Blowpipe and Javelin. In 1986, he was appointed Project Manager for the Self Propelled Javelin contract and in 1988, was promoted as Programme Manager for the STARStreak High Velocity Missile System.
Following the creation of the Shorts joint venture company with Thomson-CSF, David moved to France in 1994 to take up the appointment of Director Project Coordination at the Thomson-CSF division in Bagneux.
On returning to the UK in 1996, David has taken on increasing responsibilities in the Air Systems Division for Strategic Planning, Marketing and Sales, becoming Vice President for Advanced Weapon Systems UK.
David now holds the role of VP Sales UK.
David is the Northern Ireland Chairman of ADS the Aerospace/Defence/Security & Space Trade Association.
David was awarded an OBE in the Queen's Birthday Honours List June 2014 for services to the Aerospace and Defence Industries in Northern Ireland.