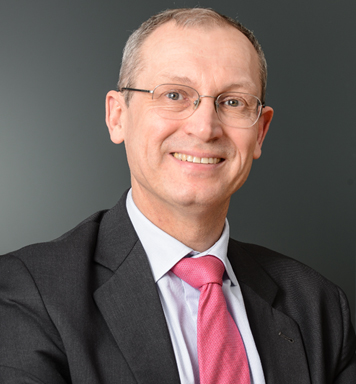 Chief Operating Officer
A graduate of Sup'Aero (French Aeronautical Graduated School), Denis Plantier began his career at Thomson Thomson-CSF Avionics Division in 1986, where he held positions in Display Engineering.
In 1995, Denis took on the role of Technical Business Unit General Manager and Vice president of Thales Aerospace. He joined Thales Communications SA in 2001, and was appointed Vice President Operations. In 2003 he was appointed Vice-President, Operations of Thales, Land and Joint Systems Division.
In 2010, he became Senior Vice President & Industrial Director of Thales Defence & Security C4I Division and Managing Director, Operations of Thales Communication and Security SAS. In 2013, he became Senior Vice President of Thales Group Operations, Engineering and Industry. Denis was in charge of supervising the nine operational functions of the Group (B&P, Engineering, Industry, Services, Procurement, Quality, HSE, Real Estate and Offset).
Denis Plantier was appointed Chief Operating Officer of Thales UK in January 2016.
​He is married with four children.