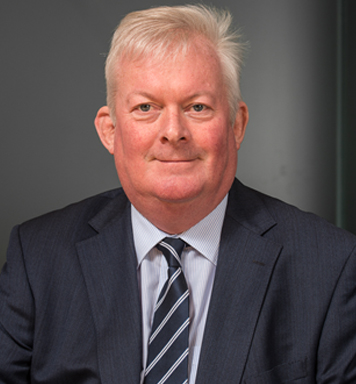 VP, Finance
Ewen McCrorie attained his accountancy degree at Glasgow University and is a Fellow of Cost and Certified Accountants (FCCA).  He began his career working in the profession with Coopers & Lybrand where he specialised in audit, tax and insolvency.
After five years he moved to work for Barr & Stroud in Glasgow as Management Accountant before becoming Finance Director of Pilkington Optronics, originally a joint-venture (JV) company with Thomson CSF.
Ewen then moved on to business line roles across Thales covering UK, France, Canada, Holland and the US.
Following these positions, Ewen took on the roles of Finance Director for Land and Joint Systems UK, and latterly Finance Director for Land and Air Systems UK, before moving to his current role as VP, Finance UK in April 2013.
Ewen is married and has two children.