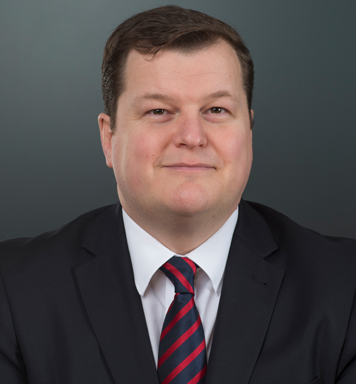 VP, Secure Communications & Information Systems
Gareth was appointed as VP Secure Communications and Information Systems UK in November 2015. Prior to this, Gareth held the positions of Deputy VP and Operations Director for both the Secure Communications and Information Systems and Thales E-Security Worldwide businesses.
Gareth Joined Thales UK in May 2008 and has held roles in Purchasing, Supply Chain and Operations across the business.
Gareth joined Thales from General Dynamics European Land Systems where he was the Director of Materials Management. Prior to this he was the Operations Director for the Bowman Programme. Gareth has also previously worked for BAE SYSTEMS and Rolls Royce with a career in Engineering, Finance & Operations roles. He has background in both UK and International businesses, working overseas in both Austria and Spain on acquisitions and Integration activities.
 
Gareth completed an Engineering Apprenticeship at Rolls Royce and has an HND in Mechanical Engineering from the University of the West of England. He is also a Member of the Chartered Institute of Management Accountants
He is married with two Children and is a keen follower of rugby.