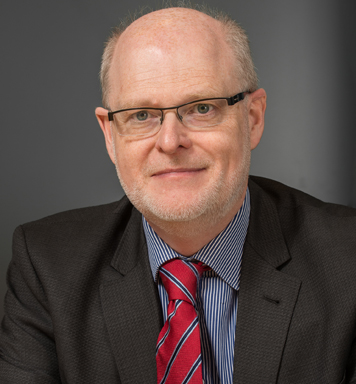 VP, Engineering
A physicist by education, Paul received a first class honours degree in Physics from Warwick University in 1983, winning the departmental Max Plank award for the highest grades in his year.  Paul then spent three years at Oxford University, completing a doctorate in Physics in 1986 in the subject of Nuclear Quadruple Double Resonance.
Paul started his career in radar signal processing and communications technologies at STC Technology Ltd before making the transition to underwater sensing with Ferranti-Thomson in 1990. With around 25 years experience in naval sensing systems, predominantly sonar, Paul has had considerable experience of all aspects of sonar design from advanced signal and data processing algorithm development to dealing with complex system integration and acceptance issues including several spells on sea trials with the Royal Navy.
As a senior expert / Thales Fellow in Sonar, previous positions include holding the post of technical director for the Defence Mission Systems (DMS), the C4ISR, Maritime and Security Doman, and also Technical Director for the Naval Division in the UK. Paul has also held the deputy Business Line technical director role for Underwater Systems since 2009.
Between 2004 and 2007 Paul was the technical director in charge of the UK Sonar 2087 surface ship sonar project and prior to that between 1999 and 2004 the systems architect/technical director on the sonar 2076 submarine sonar project and was responsible for architecting the stage 4 system.
More recently Paul has worked across the different businesses in DMS exploring the technologies that are required to underpin future business in Unmanned Air Vehicles (UAV), Radar and Digital RESM as well as working in the security business.
Paul is a Fellow of the Institute of Physics and is a member of the Industrial Advisory board for Physics at Manchester University and for Engineering at Sheffield University.
Paul is married and has a teenage son.