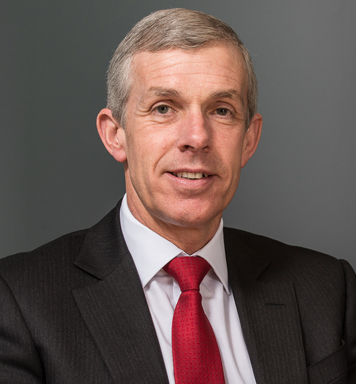 Director, Services Development
Sean Perry-Evans joined Thales UK in June 2014 as the UK Services Development Director. He has responsibility to grow the Thales UK presence in managed services in the markets the organisation serves in the UK.
Sean joined directly from Airbus Defence and Space where he had been the UK Head of Sales for what had been the Cassidian business. Previously, he was the Group Head of Sales at Babcock International Group and Sales Director of the Support Services Division which principally comprised the VT acquisition of 2010.  During his time with the business, win rates improved across all value bands and sales targets were over-achieved.
Sean spent over five years working with Serco Group initially on very large captures in UK and Middle East, and subsequently as the Group Head of Sales.  After Serco bought ITNET in 2007, Sean was part of a central team tasked with ensuring successful integration into the core business. He was then head-hunted into the Central Government business of Fujitsu Services before moving to Babcock in 2008.
Prior to his current career, Sean was a Marine Engineer Officer in the Royal Navy for 24 years. One of his last jobs was on loan in Oman, where one of his daughters was born.
Born and educated in Plymouth, he has an honours degree from the Royal Naval Engineering College and an MBA from the Open University.
Sean is very keen on sport, principally rugby and motorsport, and enjoys keeping fit, gardening, reading and loud music. Sean is married with two teenage daughters.