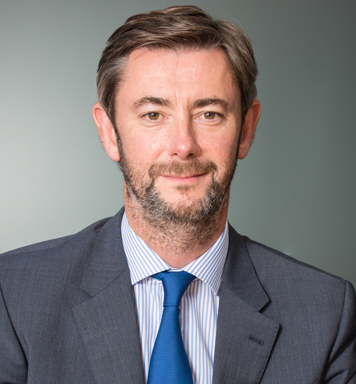 VP, Ground Transportation Systems
Shaun Jones was educated in Nottingham and holds a Master of Business Administration (MBA). He was appointed Vice President of Ground Transportation Systems in September 2016. Shaun led the bid team which successfully secured the Four Lines Modernisation (4LM) contract with London Underground in July 2015, at the time the largest contract award in the UK.
Before joining the Transport sector in 2010, Shaun held a Vice President position in UK Corporate and was the Operations Director for the Thales Aerospace business.
Shaun is especially passionate about how we look after, and work closely and collaboratively with our customers, as well as how we develop and grow our people to be the best they can be. He has particular expertise in commercial turnaround projects and has a strong ethos and awareness of continuous improvement requirements necessary to support sustained business performance and growth. 
 
Prior to Thales, Shaun gained over 23 years' experience working in high tech industries covering defence, commercial and aerospace with leading organisations including BAE Systems and Airbus.
Shaun is originally from the East Midlands, and is married with two children.