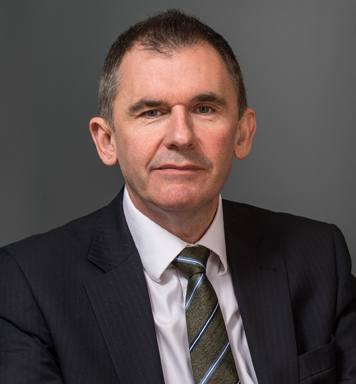 VP, Strategy & Marketing
Steve Murray is Strategy & Marketing Director and is an experienced aerospace and defence industrial strategist. He has a proven track record of driving multi-million-pound growth strategies in leading international organisations and multinational teams, having previously worked for Selex ES, Airbus and BAE Systems.
Steve holds an MSc in Air Transport Management from Cranfield's College of Aeronautics.
Steve is the elected Chair of the ADS Market Development Board and led the production of the ADS UK Defence International Strategy 2012 when he was Chair of the ADS Defence Export Focus Group and the production of the UK Aerospace International Strategy 2010 as a member of the ADS Market Development Board. Steve has also recently become a member of the techUK Defence & Security Board.
He is Chair of the UK Forum for Defence Market Analysts and its European affiliate.
He has advised the Federal Aviation Administration on future industry growth to enable planning of systems requirements, through membership of the FAA's Transportation Research Board and has promoted research into the air transport industry at conferences in the USA as Past President of the Air Transportation Research International Forum.