It is hard to imagine what the world would look like without the Internet. Its pervasiveness does more than just connect people, it also connects things, making global information-sharing transformational for society. In fact, the data being generated as a result of the Internet of Things (IoT) is doubling every 12 hours, creating endless amounts of consumable information and changing the way people live. IoT is also helping to create new and disruptive technologies, which lead to more personalized, consumer-centric services.
 
Change is now the norm for businesses in this environment and Thales is no exception.  As a company, Thales is both driving new digital transformations for customers and also undergoing a cultural transformation that encourages employee innovation and entrepreneurialism.
 
At the heart of this cultural transformation is Thales xPlor which was launched in 2015 and celebrated its one-year anniversary in July. This project office was designed to leverage the Thales ecosystem to engage with start-ups and academia for the development of new, innovative solutions to key customer challenges. 
 
It also helps directly support the company's digital transformation vision:  To transform the markets we serve and improve the digital future for our customers by solving the challenges they face.
 
The mission of Thales xPlor is to create new streams of value by identifying and partnering with emerging and disruptive technologies and companies, with the goal of creating new business ventures and technology insights.
 
Among the trends creating challenges and opportunities for customers are connectivity and mobility. At a time when so many devices and objects are connecting to the Internet, it is imperative for enterprises to ensure that their networks are secure and their data is protected.  Safeguarding these networks without overly burdening the user is one of the many challenges Thales customers face in this new environment.
 
The amount of data generated by this environment is stunning, and the phenomenon of big data threatens to overwhelm even the most sophisticated customers.  But with the right tools, there is also valuable insight and operational efficiency to be gained, especially in industries like airlines where margins are razor-thin.
 
In this new digital age, however, big data doesn't belong just to the big players. Even as data gets "bigger," information and connectivity – thanks in part to social media – are becoming more democratized.  Social media has changed everything from home buying to newsgathering, and is opening new frontiers in terms of customer service and national defense.  Harnessing the power of social media is vital for any enterprise that wants to learn more about its customers or – in the case of the military – monitor the activities of its adversaries.
 
The way this data is stored and shared has also changed.  Through the cloud, information exists independent of any one brick-and-mortar facility, and has unshackled enterprises from the costs and constraints of hardware and geography. 
But it has also introduced vulnerabilities that often make data networks difficult to defend – particularly when decisions must be made to counter threats occurring at speeds measured in megabytes-per-second.
 
For humans, decision-making in this fast-paced, data-laden environment can be daunting.  That's why technologies that feature Artificial Intelligence (AI) are becoming increasingly important.  On the battlefield, AI informs systems defending friendly aircraft against advanced threats, and tech companies in the private sector are annoinuncing consumer-focused advancements in artificial intelligence and machine learning nearly every day.
 
Fusing AI advancements with the right security, communications, data and network solutions is our job at Thales, where customers across key industry sectors count on us to help them navigate the evolving business, security and operational environments created by this new age of technological disruption.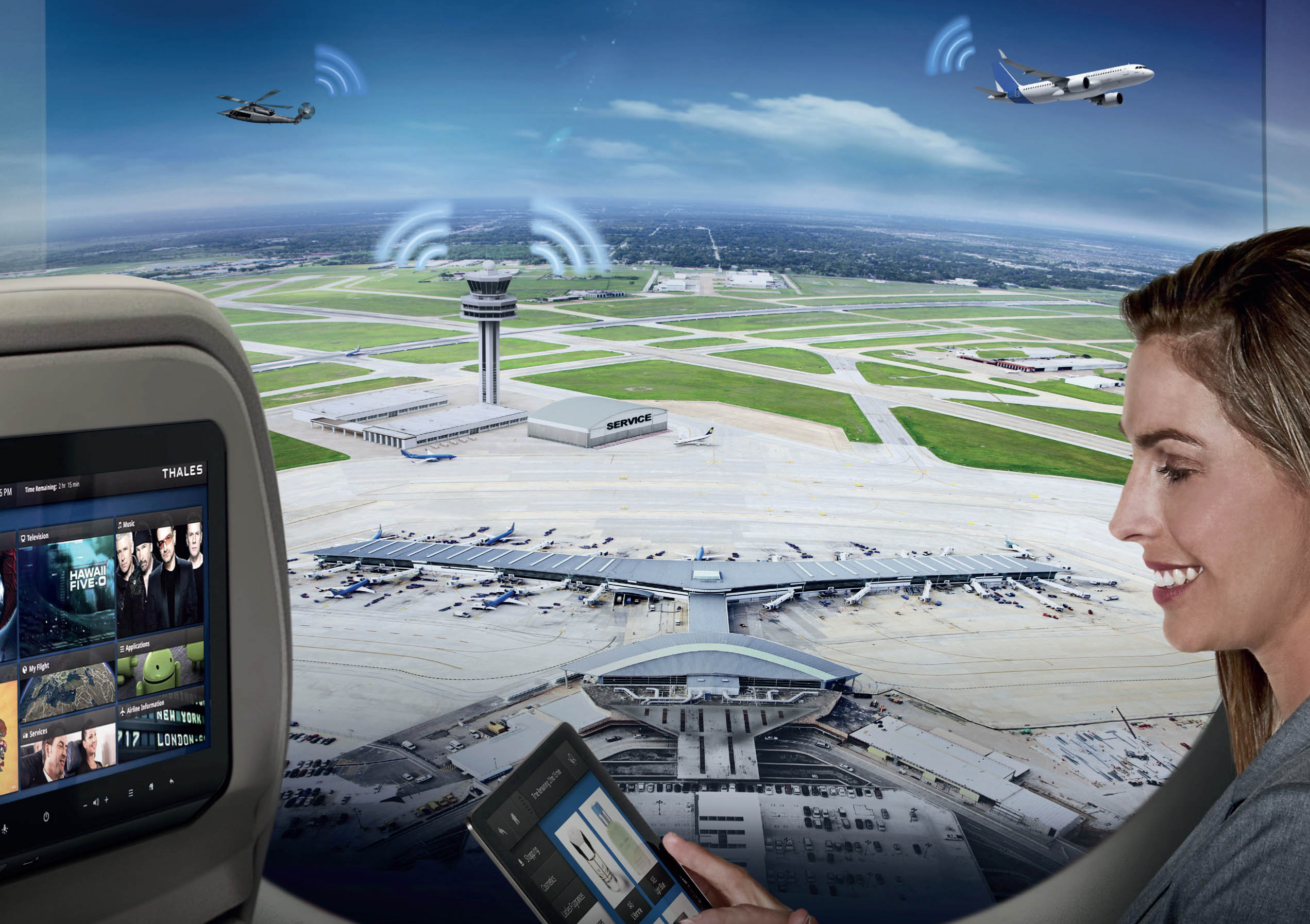 Managing crowded skies, meeting the demand for passenger connectivity and achieving peak efficiency are imperatives facing every carrier and operator in an evolving aerospace sector.
A new wealth of data is leading to connected airlines that understand more about their customers and can meet connectivity expectations – from booking a ticket, to arriving at the airport, taking a flight and beyond.  With the in-flight entertainment and connectivity market expected to grow by 7.67 percent through 2020, the right amount of in-flight bandwidth and the effective use of big data will be essential.
 
Thales solutions for aerospace address the protection of data and the integrity of critical networks.  Our satellite-enabled in-flight systems offer an unparalleled entertainment experience for passengers, while our navigation, surveillance and automation systems maximize air traffic capacity and increase efficiency.  The result:  Safety, security and connectivity in the air.

"Connectivity has transformed how airline passengers look at the flying experience. This technology disruption is driving more tailored solutions and services for airlines and passengers. This digital transformation impacts the entire ecosystem of Inflight Entertainment."
– Dominique Giannoni, CEO, Thales InFlyt Experience

"Today's airspace is more crowded and more diverse than ever as new aircraft take to the skies from the largest super jumbo aircraft down to small unmanned aerial vehicles. In meeting the challenges of managing crowded skies, Thales is leveraging new digital technologies to address our customer's current and future needs."
– Tony Lo Brutto, Vice President, Air Traffic Management
 
"The advent of big data in the aviation ecosystem is changing the game for operational effectiveness. This digital transformation is enabling us to predict maintenance needs to help ensure that aircraft stay airborne longer with less down time."
– Ken Coleman, Vice President and General Manager, Avionics Services Worldwide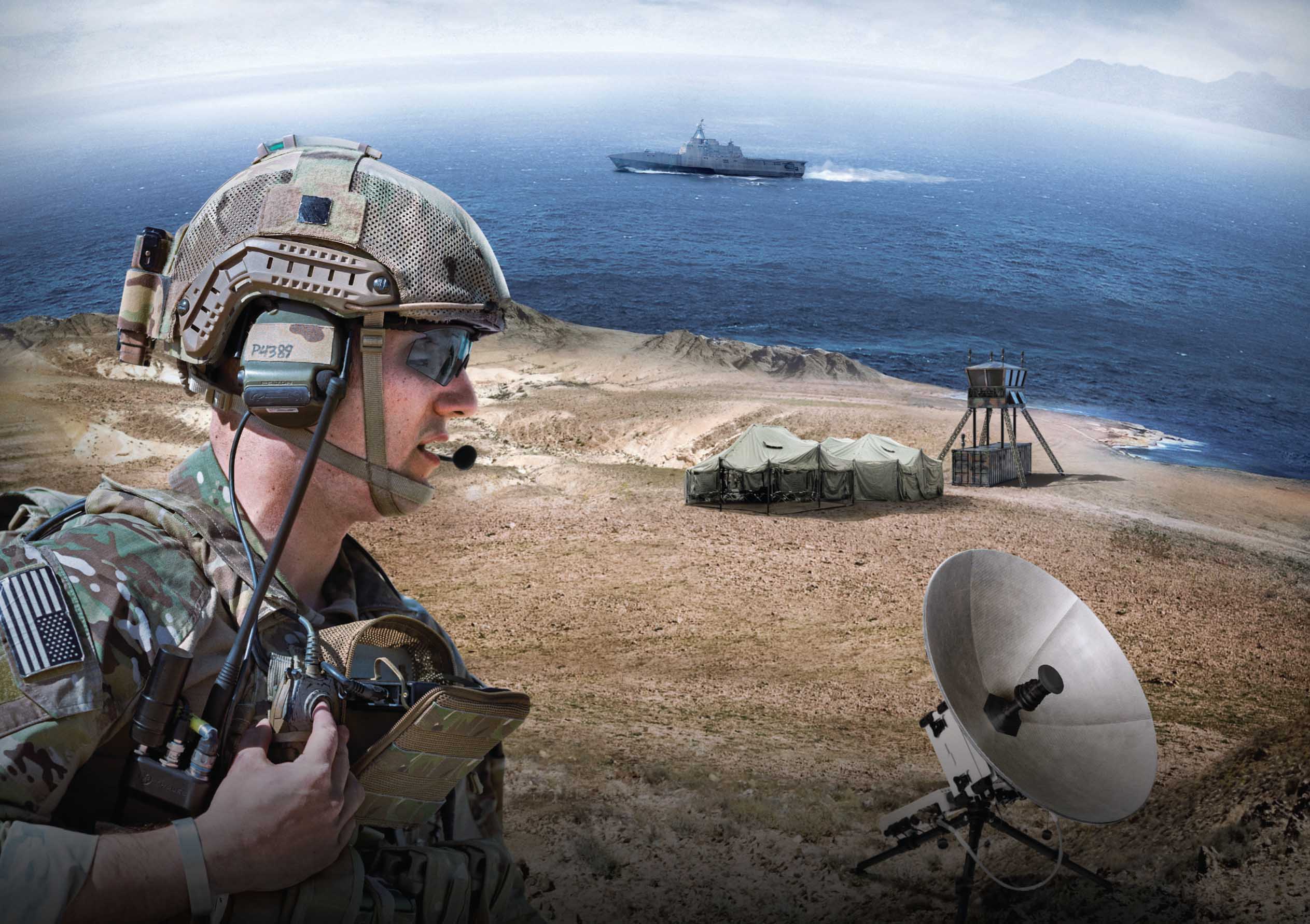 In the era of digital transformation, military users benefit from access to real-time data – even in remote areas – for improved situational awareness and powerful, flexible networks that maintain operational effectiveness and security. For users across the command chain, devices that have an increased level of autonomy will help create more responsive, effective and informed tactical decisions.
 
Today, Thales delivers defense solutions that provide cyber defense, threat detection and networked communications to help ensure mission effectiveness around the globe.  Through satellite technologies and other innovative ground linked networks, we are supporting the DOD with secure communications and situational awareness for the soldier at the tactical edge of the battlefield – and to planners who need an integrated approach for land, sea, air and cyber operations.
 
In the future, as the military connects more and more assets to create advanced tactical pictures, Thales and its partners will be ready with the technical knowledge and sophisticated capabilities to support them.

"The modern threat environment for militaries is complex and new disruptive technologies present both opportunities and challenges that must be met. At Thales, we are leveraging these disruptors to enhance our offering, making it more flexible and adaptive to today's digital environment." – Mike Sheehan, President and CEO, Thales Defense and Security, Inc.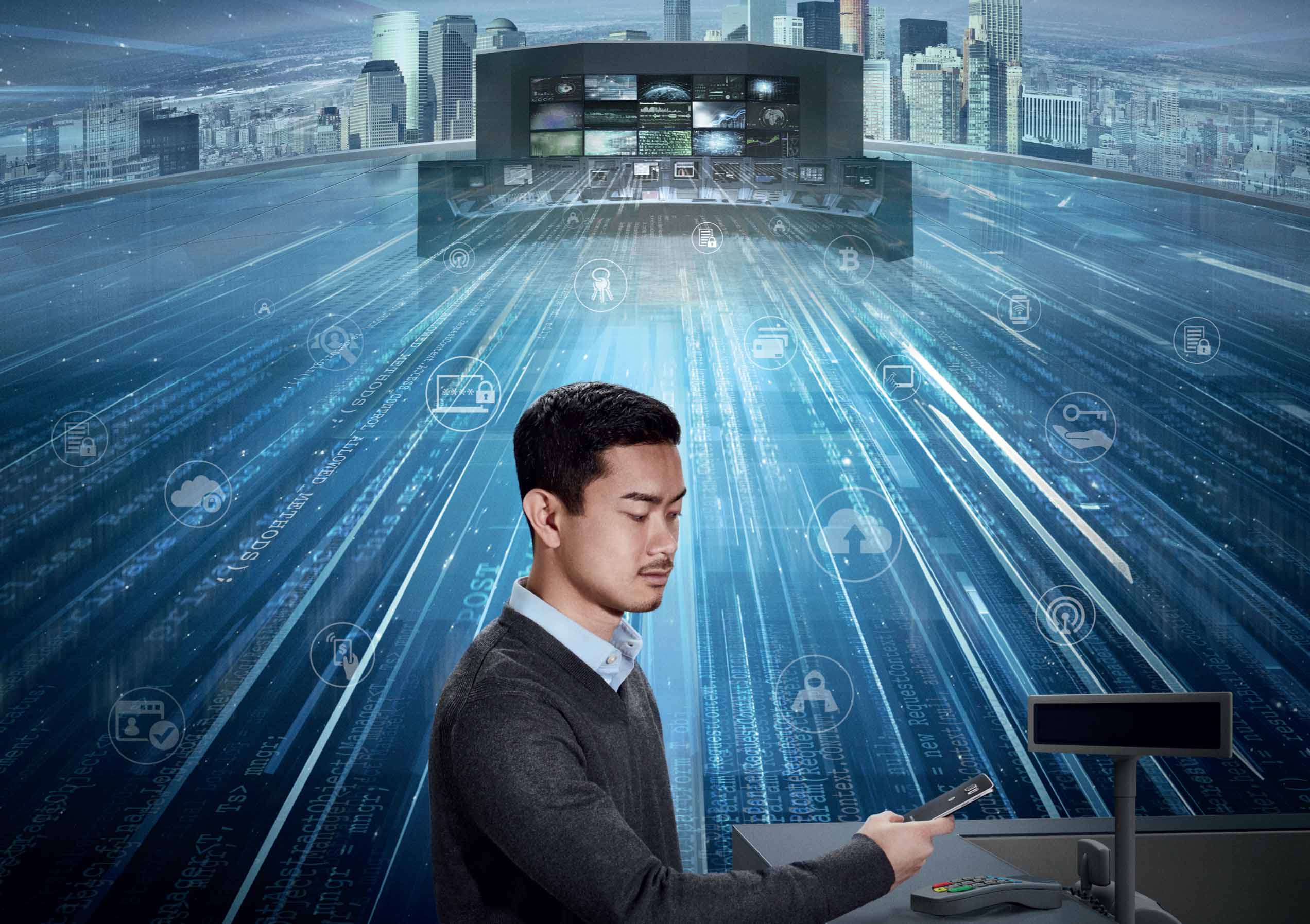 At a personal and enterprise level, data security matters.  It is estimated that merchants who sold through mobile channels lost 70 percent more revenue due to fraud in 2014 than in 2013.  In 2015, 61 percent of IT executives said their organization had experienced a data breach at some point in the past.
 
With mobile transactions set to increase by 35 percent until 2017, how can we ensure that the rapid increase in digital payments doesn't increase risk?
 
As a world leader in cybersecurity and data protection, Thales enables organizations to confidently secure data at-rest, in-motion and in-use across physical, virtual and cloud environments.  Whether for on-line or point-of-sale payments and other complex financial transactions, Thales provides secure networks, encryption and advanced cyber protection for critical infrastructure and sensitive data.

"Digital transformation is driving organizations to redefine their cybersecurity policy – people, enterprises and governments are all changing their technology habits, and they must be confident in their ability to protect sensitive data and prevent targeted attacks.  At Thales, we are seeing organizations increasing their use of strong encryption to establish and maintain a root of trust to protect our increasingly digital world." – Alan Kessler, CEO, Thales e-Security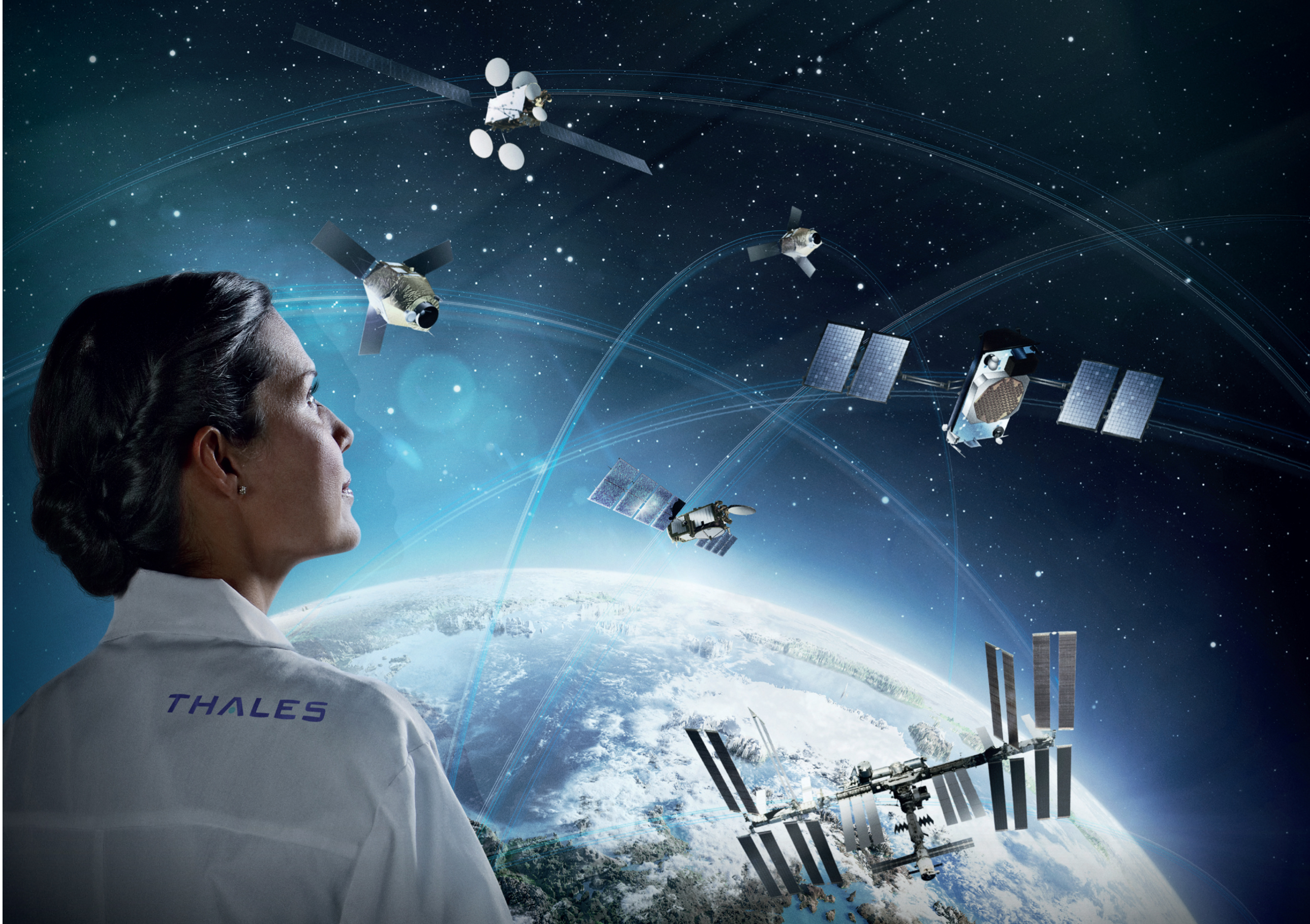 Demand is increasing for reliable networks and high-throughput communications, in both civilian and defense markets, leading to a digital transformation in space.   Satellites are handling ever-increasing amounts of the world's commercial and military communications data, and Thales is providing the technology for a new generation of innovative, space-based platforms.
 
As exemplified by the Iridium NEXT initiative, the future of space-based communications technology resides with high-throughput satellites. Scheduled for full operational service in 2017, Iridium NEXT will be the world's largest low-orbit constellation of telecom satellites. It is designed to gradually replace the current Iridium constellation, while also adding new functionality for improved mobile services. Thales is the prime contractor for the program, whose constellation is based on 66 operational satellites.
The latest satellite innovations from Thales also include the versatile Spacebus NEO platform, which includes a configuration that is 100 percent electric.  This configuration was recently ordered by Eutelsat to provide broadband communications in Africa. Whether for observation, scientific discovery, navigation or communications, Thales is leading the way with advanced space solutions.  

"Space is a critical domain for digital transformation. Satellite-based communications networks – such as Iridium – are creating the connections that allow people to access information on the go, support mobile customer operations and help drive data-links for new machine-to-machine applications." – Dimitri Savescu, COO and General Manager Iridium Project, Thales USA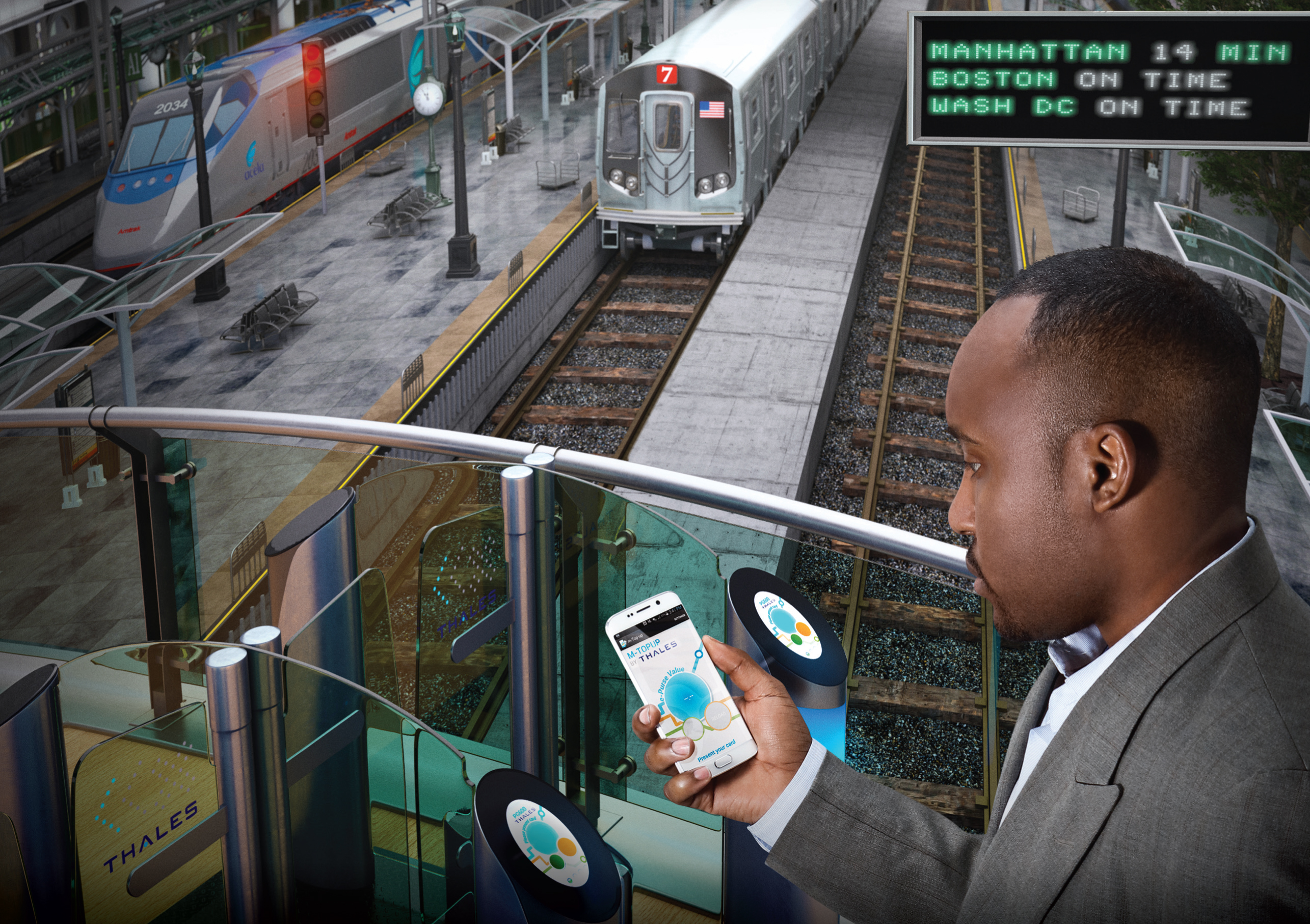 At a time when the world's urban centers are growing at an unprecedented rate – and their populations are increasingly connected by mobile devices and ubiquitous networks – ease of travel, safety and security are foremost in the minds of civic leaders everywhere.
 
Thales is using technologies such as biometrics, facial recognition and behaviour/pattern identification that can drastically alter the overall transportation security environment, instead of simply minimizing the risk.  Thales delivers unique ground transportation solutions and technologies designed to improve efficiency, productivity and profitability while maximizing passenger satisfaction.
 
Thales systems equip the rail networks of more than 25 countries, and Thales fare collection systems handle more than 50 million transactions in 100 cities around the world every day.
 
Globally, city planners and transportation leaders are turning to us for help.  Thales security technologies are shaping today's digital environment for the most critical transportation infrastructure components that allow people to travel with safety, security and convenience.