Our latest edition of the "Thales Laser Masterclass" training, developed in partnership with the Polytech Paris-Sud and Paris-Sud University, has successfully been held this autumn.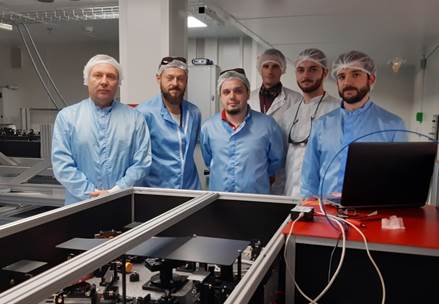 This hands-on, Expert-level training took place over 5 days with 4 users of Thales Laser Nano and Femto systems.
This one-of-a-kind training, both academic and industrial, focusing primarily on know-how and implementing real hardware, aims to give customers confidence and improve their operational skills through experiences at Thales site in Elancourt and Polytech Paris-Sud in Orsay.
Our training partner, Polytech Paris-Sud, is the selective engineering school of Paris-Sud University. Paris-Sud University that will become Paris-Saclay University in January 1st 2020, is ranked 37th in the 2019 Shanghai Ranking Contest, 1st among the French Universities.
Each of the 4 trainees was thus able to practice diagnostics and use the laser and its critical subsets: realignment of an amplifier, a cross-polarized wave filter (XPW), a compressor, and measurement of associated parameters.
They also benefited from practical advices on these laser systems from our laser experts team as well as the teaching staff from Polytech University - Paris-Sud, composed of renowned Professors and University Lecturers in the laser field and/or laser/matter interaction.
The acquired skills within this comprehensive Masterclass are crucial for the proper functioning of a pulsed amplification (CPA – Chirped Pulse Amplification) laser chain in a wide range of applications.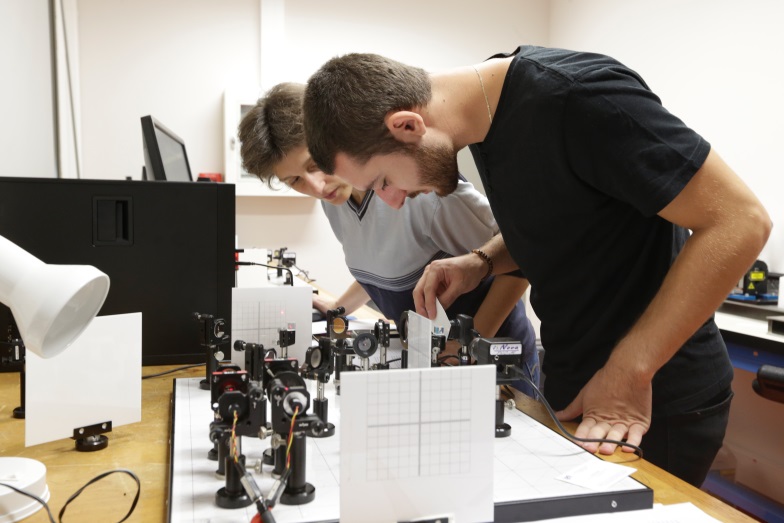 Our trainees testify :
"I took part in the "Thales Laser Masterclass" training course organized in collaboration between the Ecole Polytech Paris-Sud and Thales. The training is built around a short theoretical session and practical work perfectly adapted to the problems encountered by laser therapists. The reduced number of participants (4 trainees) and the availability of supervisors make it possible to move quickly in learning good practices. Everyone had time to adjust each optical bench with the presence of an expert in the field providing appropriate advices."
"This training was a real opportunity for me to test my laser skills and acquire useful tips for my job. I recommend it for all laser professionals lacking practices"
"The training covered a lot of information but the structure was clear, logical and effective. It was a wonderful experience."
The next session is already scheduled for the 1st semester 2020!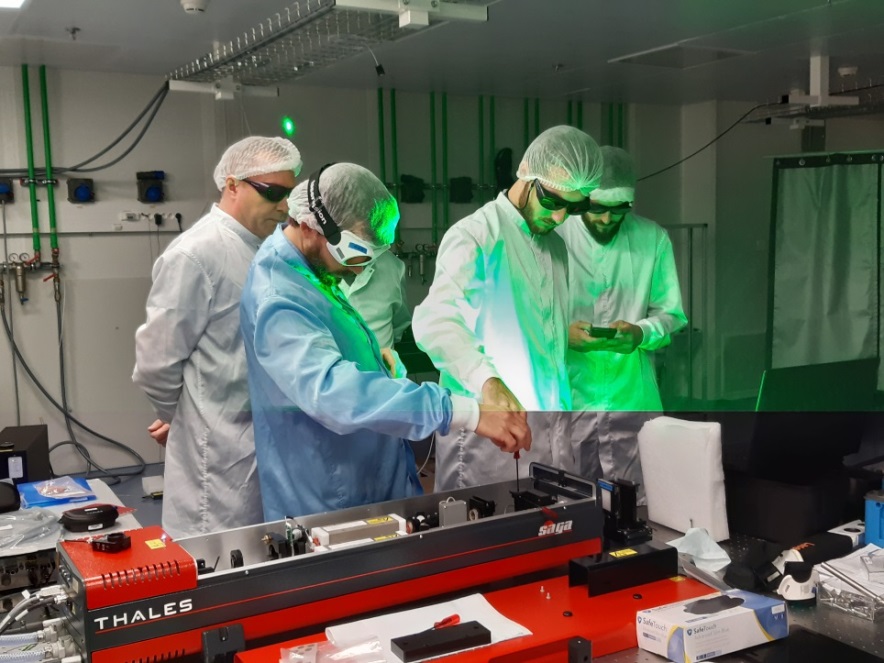 The "Master Class" in some figures :
 75% of the training spent on lasers and optical benches
4 people per session
5 days, 3 sites: Polytech Paris-Sud, the Laserix* in Orsay and Thales in Elancourt
7 speakers
 (*) LASERIX is a large laser facility of Paris-Sud University which aims to develop laser-controlled Extreme-UV (EUV) lasers, their scientific and technological applications and electron laser-plasma acceleration. It is part of the Laser Center of Paris-Sud University.
For more information on the training course,click here.