Political support is crucial for Spanish consortia competing for international projects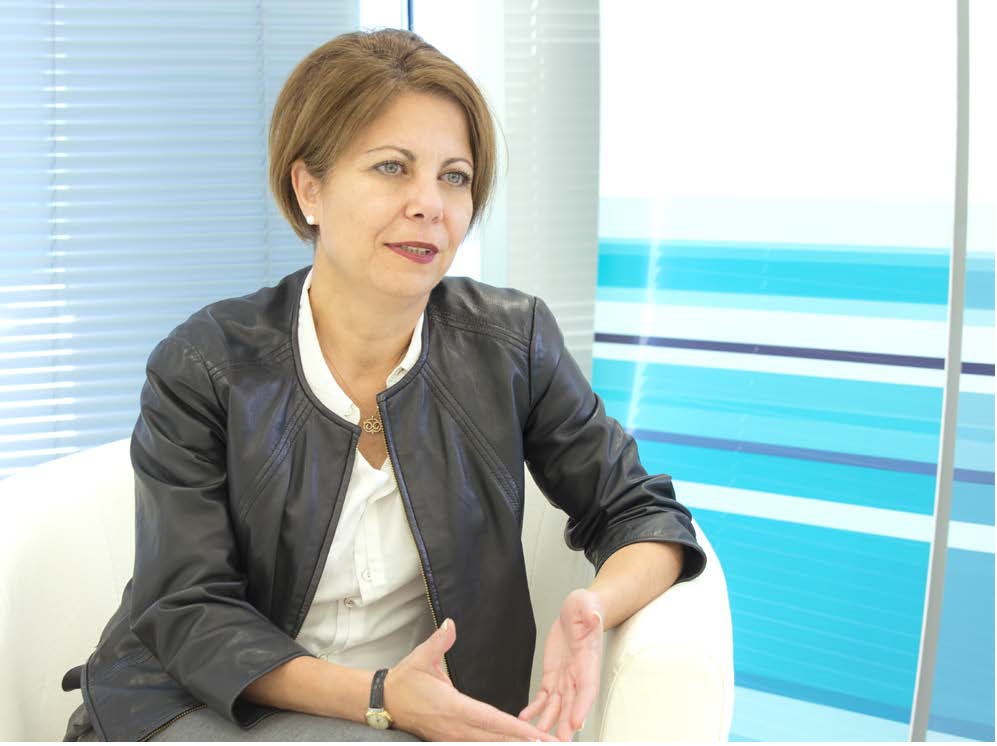 Interview with Ayse Bozer,  Director of  Transport  Market for Exports, Thales in Spain
 
Turkey marked, the start of the international expansion of Thales in Spain, considered to be the multinational group's leading unit in the development and export of technology made in Spain.
 

WHAT IS YOUR ASSESSMENT OF THALES' EXPERIENCE AFTER FIFTEEN YEARS IN THE INTERNATIONAL MARKET?
We could say that in addition to an enriching experience, it has also been vital to the development and future of Thales in Spain.
We have been able to export our experiences in the domestic market to countries that pose additional challenges: work methods, operational rules and requirements that were different from ours, among others. All of this has given us additional knowledge that backs us and has prepared us to face any international challenge.
For us, one of the keys is to continue participating in projects outside of our borders and continue gaining importance within the Thales Group. It is essential to be able to bill ourselves as an export unit with a great capacity to sell proprietary technology, developed in Spain. We are an important reference in many countries.
We started working in Turkey, where Thales Spain has a subsidiary. In Egypt, we have created a Railway Training Centre to provide specialized local support. We are also in Morocco, Nigeria, Greece, Australia, Senegal... We have been awarded contracts in Mexico for the rehabilitation of the commuter rail of Mexico City and we are collaborating on many projects for other Thales units, for example in Malaysia. The participation in the contracts that have been undertaken has followed different industrial arrangements, with railway administrations as well as with Spanish and international EPCs.
WHAT WERE THE MOST SIGNIFICANT ACHIEVEMENTS DURING THIS PERIOD?
From the perspective of Thales Spain - as part of the Thales Group - we have positioned ourselves as a leading unit for export and also as a centre of excellence in the most important railway systems. This means that we are taken into account when new markets are assigned, or to provide support for other units in the Group.
In terms of contract awards, they are all important, and it would be hard to make a distinction between them. However, I would highlight the Ankara-Istanbul contract and its associated maintenance, as our first reference and the origin of everything that we have become today in the international market. We could also mention the rehabilitation of the System 1 of Mexico's suburban rail system, which represents the first level 1 ETCS reference in Latin America, and the first commuter rail technology with a frequency of three minutes between trains. And of course, because of its volume, we can't forget the award of the first contract to Thales financed by the World Bank: the modernization of the line between Cairo and Alexandria, which also added a new market in Africa to our portfolio.
 
WHICH  INTERNATIONAL MARKETS ARE CURRENTLY MOST ACTIVE?
There are significant opportunities in all of the countries that I just mentioned, but there are others as well. The oil crisis has affected certain markets in which we had identified interesting opportunities. Fortunately, we have been able to offset these circumstances by breaking into new countries. We are currently paying close attention to Latin America, Africa, Asia and the Middle East. We are also closely following the expansion of high-speed in the United States. For all of these reasons, political support of Spanish consortia who are competing for international projects is crucial.