The International Paris Air Show
Thales designs the skies of the future

The 53rd edition of the International Paris Air Show will be held at Le Bourget Parc des Expositions from 17 to 23 June 2019, and will once again bring together all the major industry players around the latest technological innovations. The first four days of the show will be reserved for trade visitors, followed by three days open to the general public.
In 2017 the Show hosted 2,380 exhibitors from 48 countries, 290 official delegations from nearly 100 countries and some 322,000 visitors.
Thales will of course be one of the main exhibitors at this not-to-be-missed event, which will allow it to demonstrate its leadership in the mastery of the critical decision chain based on its four technological pillars (AI, Big Data, connectivity/IoT and cybersecurity) and its tremendous capacity for innovation in helping its customers to achieve their big ambitions and to respond to the challenges of their sectors of activity. This will enable Thales to position itself as a trusted partner, supporting customers in their digital transformation and offering new ways of working within new ecosystems.
---
Defence: future air combat
In the defence field Thales's presentations and demonstrations will be structured around collaborative and connected future air
combat. The company will be demonstrating how an effective, secure collaboration between all of the interconnected players and objects of the combat system enables the situation to be defined, understood and shared and allows the organisation of joint operations to handle it in the best possible way. The opportunities that digitisation provides to leverage this shared information allows forces to remain one step ahead of the enemy, which is the key to operational superiority. 
Thales will also be showcasing its augmented C4I, a system of systems based on a resilient air command and control system powered by AI and big data and by cybersecured clouds which allow collaborative combat in a joint and allied warfare context. In addition, it will be presenting a connectivity solution which provides end-to-end services that are secure and can be adapted to different airborne platforms in the combat space. There will also be a focus on force preparation training within the context of joint warfare collaborative combat.
---
Space: rapid and profound transformation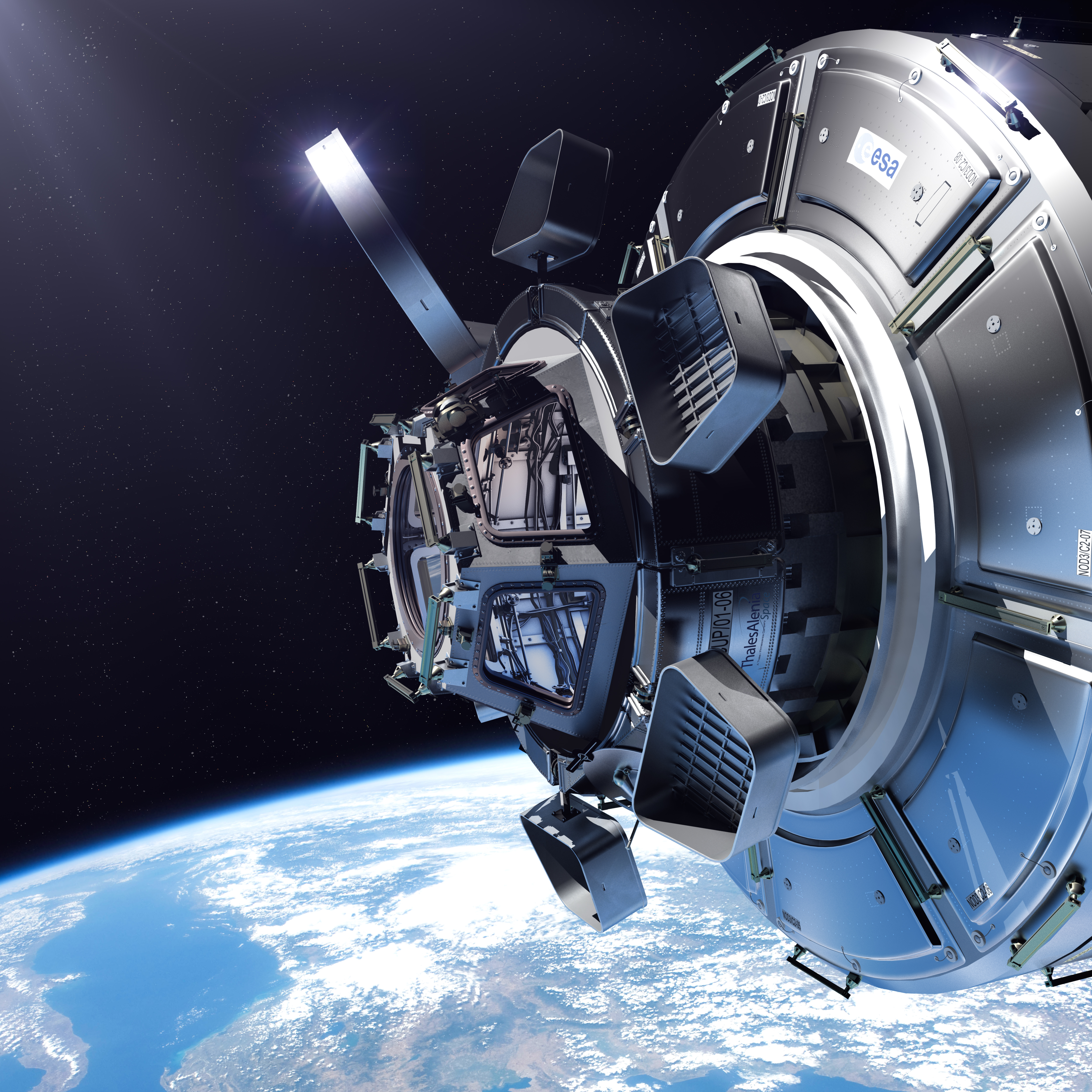 In the field of space, the Group will be showing its capacity to help its business and government customers face up to the fast-paced and far-reaching developments in the industry: a reduction in the demand for television matched by an explosion in the demand for internet, cyberthreats, the need to be connected anytime and anywhere, the complexity of missions and solutions and the rapid emergence of new players.
These are all challenges that digital technologies are helping to face: software-defined satellites, continuous optical and radar observation, onboard intelligence, cost-effective connectivity, sensors, data fusion and new space infrastructures. The software emerging today protects data, and allows decisions to be made more quickly and new applications to be deployed. 
---
Air travel: redefining the passenger experience
Lastly, in the field of air transport, Thales will be presenting solutions that make intelligent aircraft a reality, for example in the field of communications, mission management and data integration. The Group will also be demonstrating its ability to be at the heart of the new air travel ecosystem, notably with regard to airports, cabin connectivity, and the safety and cybersecuring of all aircraft components.
Furthermore, since the ultimate goal is to meet passengers' needs, Thales intends to position itself as the future world leader in mobility-related services, bringing passengers the benefits of a seamless and secure experience from door to door: online check-in, autonomous public transport, intelligent airport security, customised in-flight services and even drone taxis on arrival.