Fully integrated airborne mission system for ground and maritime surveillance
Illegal immigration and terrorism in unsecured areas are on the rise. In parallel, demand for maritime surveillance and maritime patrol aircraft is growing as worldwide submarine fleets expand, and as piracy and trafficking activities increase.
Additionally, national sovereignty and security are posing the need for tighter control of desert and boarder regions, using outstanding airborne detection systems.                                     
Providing confidence in mission success for operators, able to operate in complex theaters
The Thales AMASCOS® mission system is the ideal solution to meet such a wide range of end-user operational requirements. The AMASCOS® portfolio now offers even broader multi-mission capabilities covering both ground and maritime surveillance missions.
Focus on mission management and forget sensors management
Configured with the latest generation of sensor suites and innovative, user-friendly interfaces, AMASCOS® is currently flying worldwide for Navies and Air Forces Customers.
This system is built around a Command and Control and integrates a full range of latest generation sensors and communication equipment to ensure the success of airborne surveillance missions: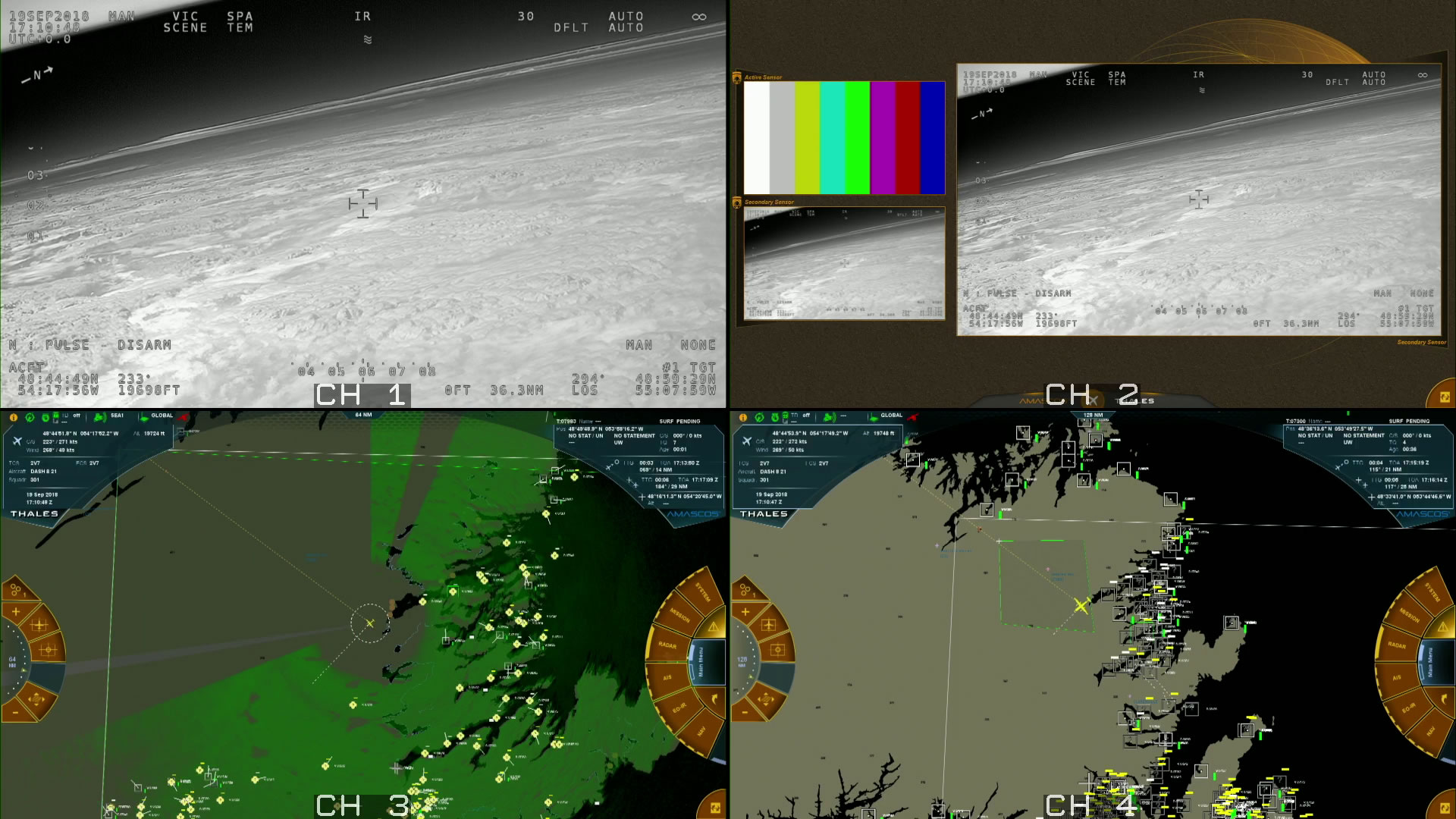 © Thales
Whatever the mission, over land and over sea
Safety
Area and border surveillance
Traffic control in the EEZ
Tactical situational awareness
Recognized maritime picture
Search and Rescue
Anti-pollution
Security
Anti-terrorism
Anti-smuggling
Counter-narcotics operations
High value asset protection
Anti-piracy
Hostage-taking management & intervention
Defence
Anti-Surface Warfare
Anti-Submarine Warfare
Intelligence
R-ESM, C-ESM & IMINT
Guidance for cooperative assets
Committed to Customer Care
AMASCOS is a proven solution supported by Thales expertise for Customer care, and because, we have a huge network of Thales entities or Key Industrial Partners around the world, we are able to support our Customer in his country