Multi-source intelligence fusion and dissemination system.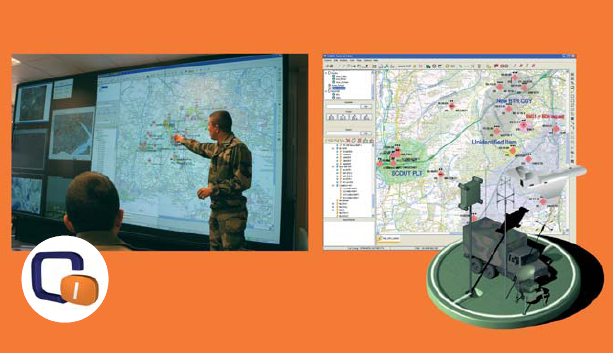 Timely exploitation of fused enemy situation 
Commander Intel offers exploitation of all source intelligence, surveillance and reconnaissance. It is configurable and scalable set of solutions to match operational organizations and the deployed communication infrastructure. It possess the ability to manage multiple sensors raw data, and synthetic or non structured information, as well as a complete traceability between collected data and produced information.
• Intelligence requirement management and all-source tactical exploitation system, with collection, fusion and dissemination of Intelligence, Surveillance and Reconnaissance
• Instant dissemination and update of validated enemy situation thanks to sensor-C2 integration, delivering shorter sensor-commander-shooter loops with lighter analyst workload
• Configuration: deployed all-source intelligence cell (ASIC)
• Level: tactical STAR unit (battalion or company)
• Host platform: Intelligence centre/shelters/mobile all-source intelligence cell
• Communications: Line of Sight, satellite communications, Very High Frequency, sensor datalinks
• Sensors: HUMINT, IMINT, SIGINT, OSINT, MASINT and surveillance sensor systems
References:
JEWOC, CYTOON ISTAR battalion, STARS